CONTACT US
SEND INQUIRY NOW
By: CDG
Date: 29/08/2023
Email: cdg01@cdgfurniture.com
Tel: +86-20-36933270 / 36933272 / 36933273 / 36853567
MP & WeChat & WhatsApp: +86-13926103331 (Ms.Lisa Liang)
Boucle Upholstered Fabric Diona Chair – 898
In every space, furniture has the ability to change the environment and dining area are no different. In fact, they can add the most flawless ambiance to these spaces.
Yes, different styles of furniture can make the surrounding environment warm, romantic, cheerful, lively, festive, mysterious or solemn. That's what drives and creates for our designers, and we're glad we did it again.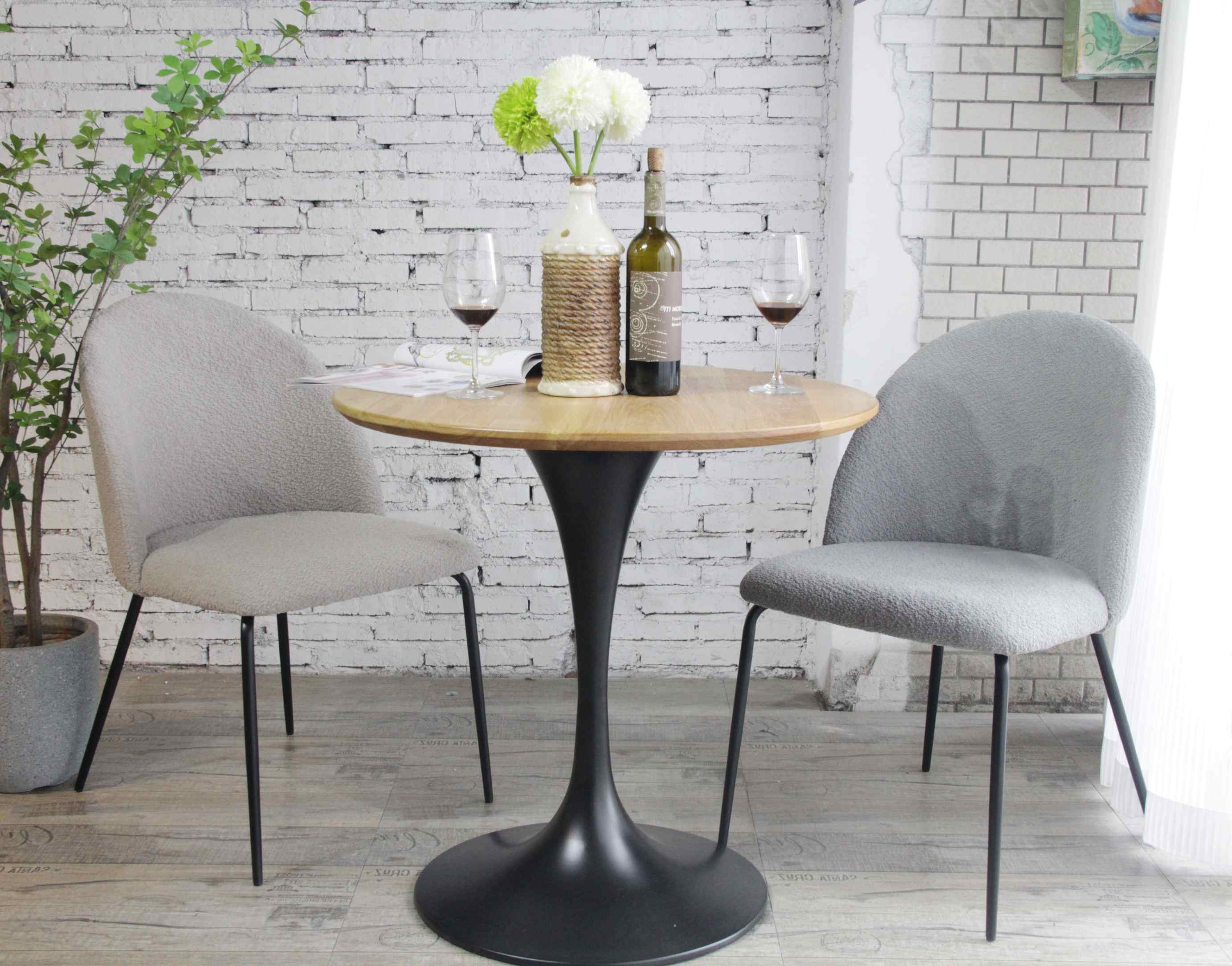 The chair I will talk about below is perfect in terms of structure, material selection and color matching. It
is considered to be a true gem of the modern design. Having a completely special vibe, it gives a new and different look that is a perfect decor for a living room or any interior where you want to bring the creativity from within. 
There is no better way to show your true creative side than to implement the colour that stands out in almost any interior. Having that happy and soft vibe, 6 different color options can be that breath of fresh air to your room.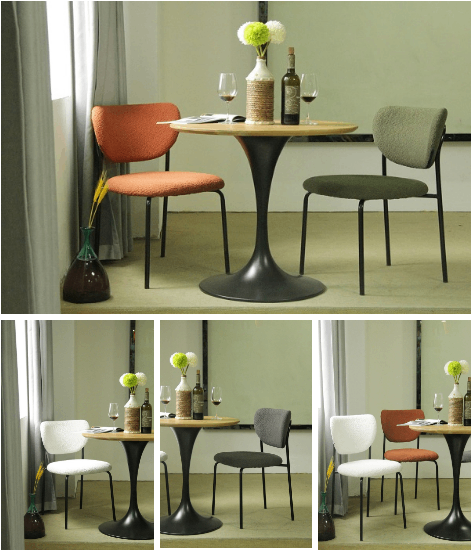 It achieved multy-material combination, metal frame, steel and stainless steel for options, combine boucle upholstered seat and back, this is one top grade new material for furniture, it has been getting active feedback from market. really soft, textured and fresh. Totally 6 colors for options.
In terms of structure, we have achieved perfection, and the loading capacity has been increased to 1,000 pieces of 40HQ each, carton packing way. This is the most important that this chair can be international design, which save shipping freight, and get the land cost to be best. According to the suitable furniture you choose, you can have a soft, fresh, textural and relaxing feeling within seconds. The most welcomed chairs are the ones in good structure, big size, harmonious colors, last longer, and are more stylish so dear welcome to check more designs from our product page.