CONTACT US
SEND INQUIRY NOW
By: CDG
Date: 29/08/2023
Email: cdg01@cdgfurniture.com
Tel: +86-20-36933270 / 36933272 / 36933273 / 36853567
MP & WeChat & WhatsApp: +86-13926103331 (Ms.Lisa Liang)
CDG 836 Range Indoor And Outdoor Multipurpose Furniture
836 range
Clean, uncluttered lines are the signature traits of the Table and Chair of 836 range. This range reflects a shared passion for a clean, crisp, uncluttered aesthetic, where each piece involves beautifully crafted wood in proportions that naturally suit the human body. With its upright stance and aluminium frame, it embodies the principles of simplicity. Cleverly constructed with a minimal use of space for the arms yet a comfortably wide seat, the 836 Chair looks clean and crisp. A welcome addition to any restaurant, hotel, private home or corporate setting, it features a aluminium seat and solid back to add subtlety.The perfect partner to this armchair is the 836 HPL Table, featuring a long rectangular table top and matching adjustable-height legs.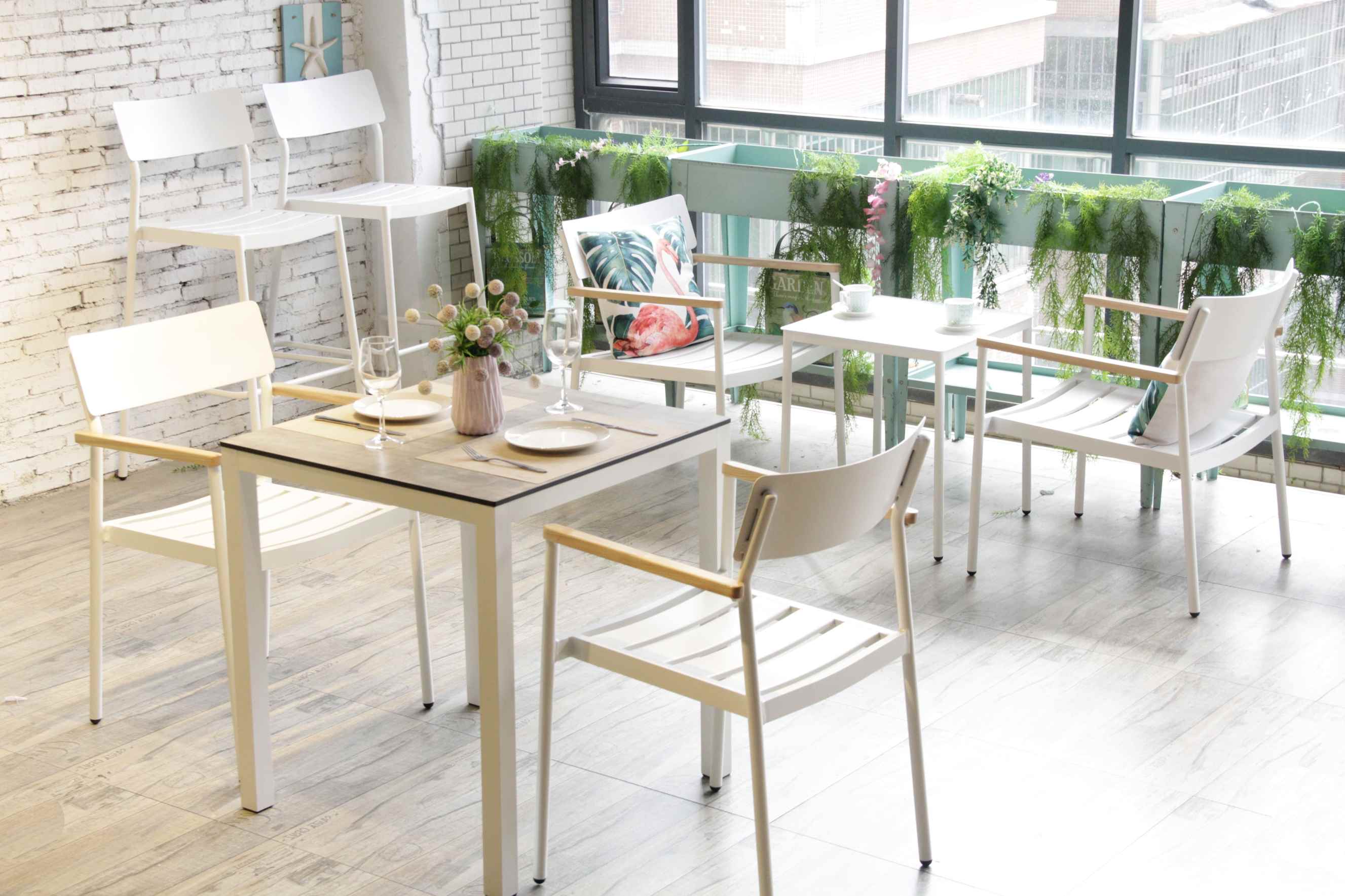 836MS-H45-ALUW
Made entirely of aluminium, the chair by CDG is elegant and versatile, suitable for numerous contexts both in the residential sector and in hotels and restaurants. High on comfort for long dinners around a table, this armchair has wide wooden armrests that form part of the structure and give it a distinctive identity, while still slender enough to be grouped around a table. The Army green, Earth yellow, Navy blue, Matt black and Matt white of the aluminum frame add a fresh tonal contrast to the Ash/Teak wood. The wooden armrests are contoured so the armchair can be stacked. Available in many colors to choose from.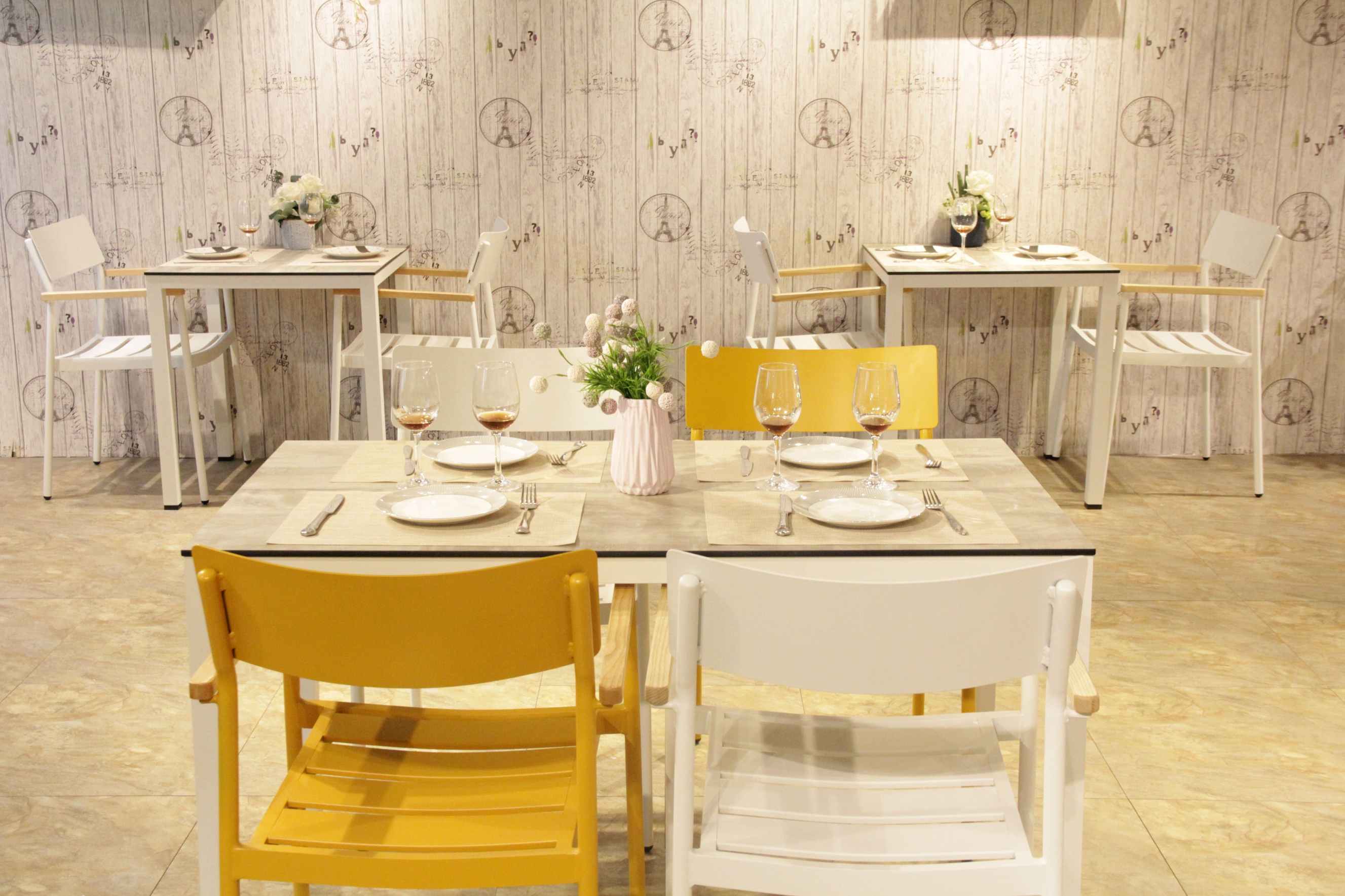 836LMS-H40-ALUW
Light, elegant and comfortable are just a few attributes of 836 Leisure arm chair, a collection that defines beautifully your outdoor living space.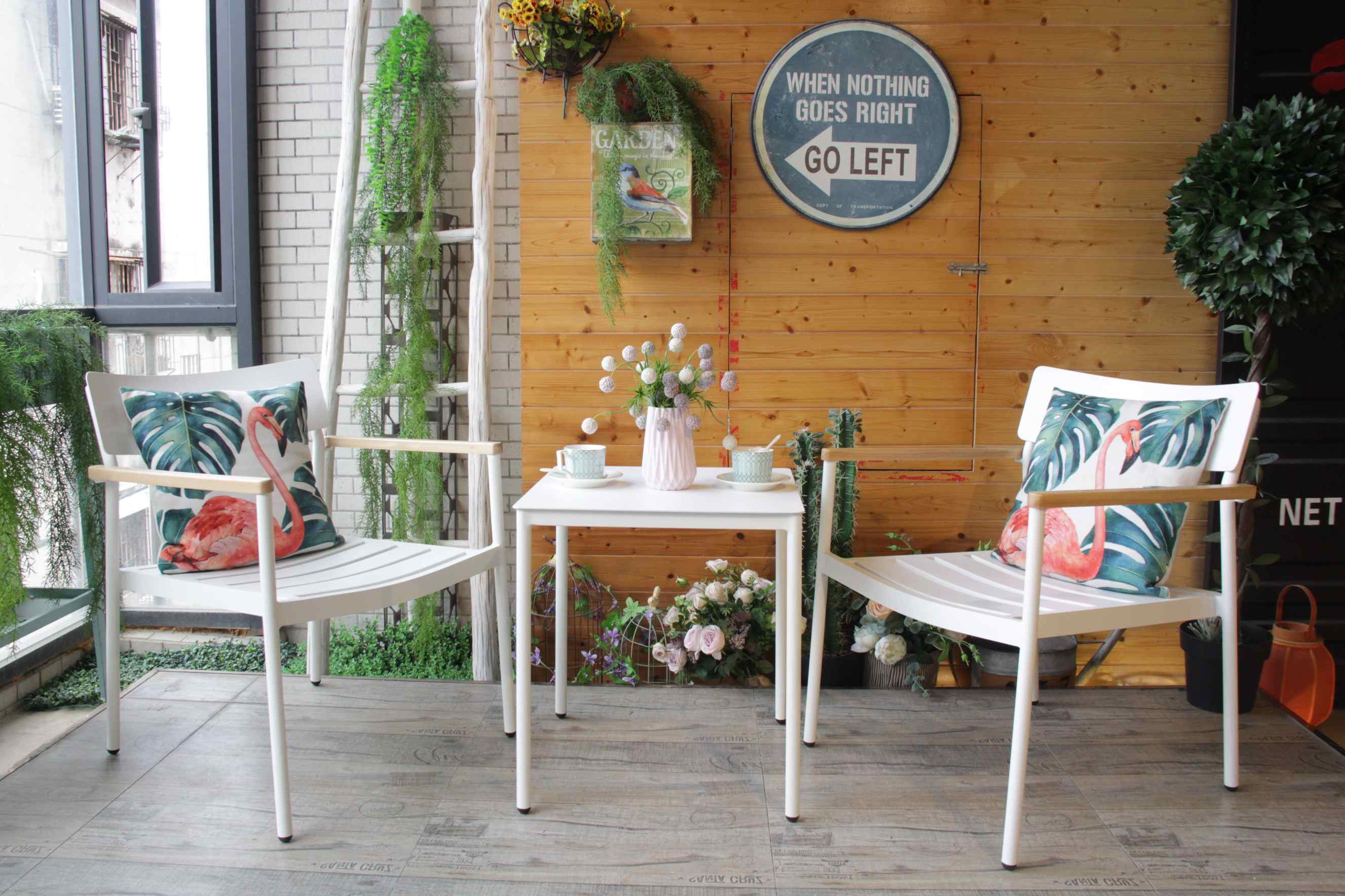 836S-H75-ALU
Made entirely of aluminum, this collection is elegant and versatile, suitable for a variety of contexts both in the residential sector, which in the Contract Hospitality. The use of aluminum ensures that the collection is extremely lightweight, and functional, and highly weather-resistant, making it also suitable for coastal areas. 836 range is a complete collection of furniture designed for dining and relaxation areas.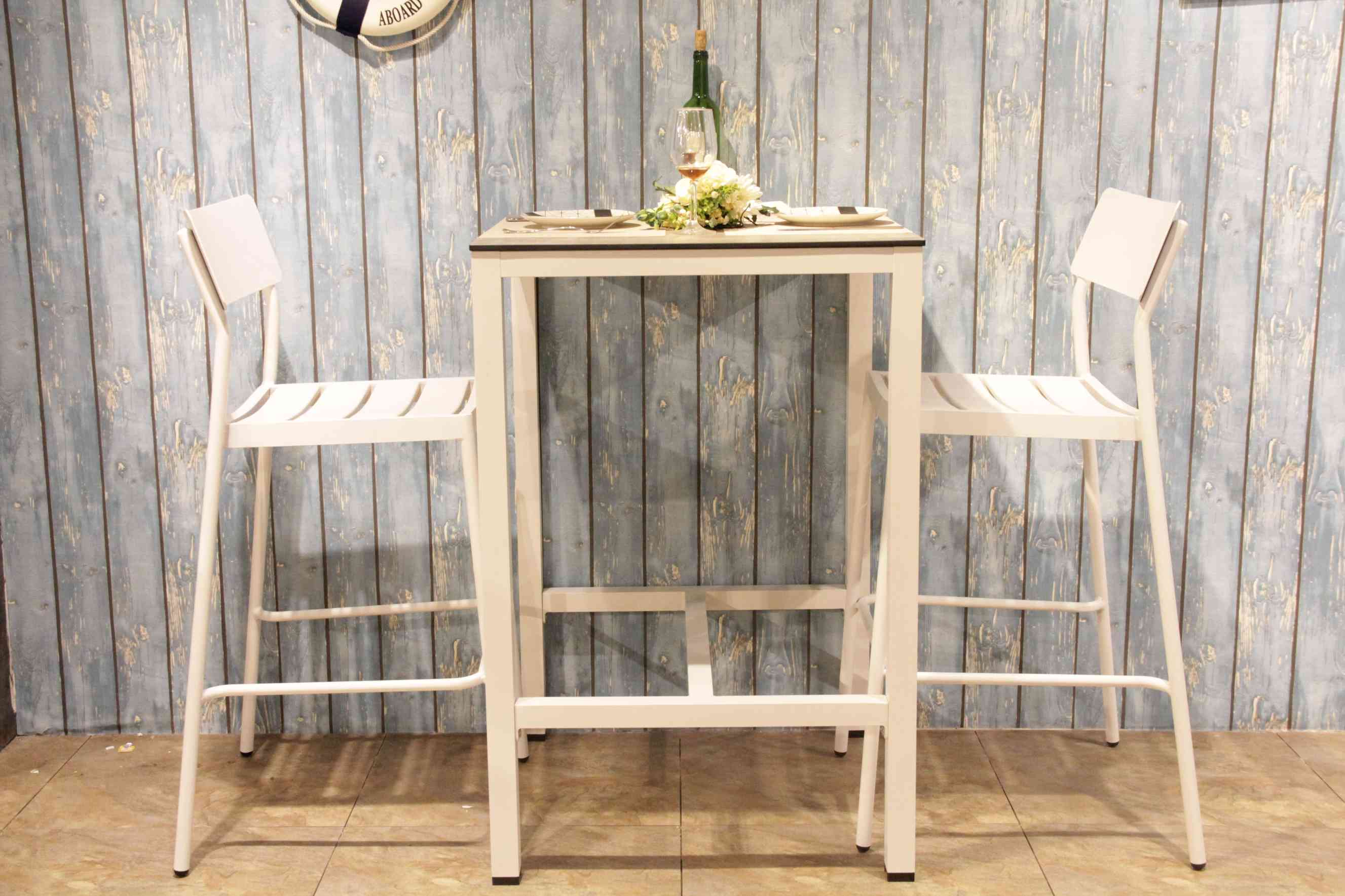 836DT and 836BT
This table has a aluminium frame with a High Pressure Laminate (HPL) top. HPL has a high colour stability and is UV resistant with a smooth wipe clean finish. Available in many patterns of table top to choose from.