CONTACT US
SEND INQUIRY NOW
By: CDG
Date: 29/08/2023
Email: cdg01@cdgfurniture.com
Tel: +86-20-36933270 / 36933272 / 36933273 / 36853567
MP & WeChat & WhatsApp: +86-13926103331 (Ms.Lisa Liang)
CDG Timeless Design Outdoor Furniture In Fashion Colors
CDG furniture always lead the fashion trend design and colors for your better garden furniture solutions. Since summer is coming after the not too long winter. People are eager to enjoy more sunshine and more hope, after the tired specially years of Covid. CDG have done carefully the market research and finally launch the new Army green color which means vitality, happy, safety and hope, for our new dining chair range-Item 829 , and the perfect matching brick red will bring you the high quality life. 
Our 829 range is suitable for both outdoor and indoor, home and contact market, just like balcony, garden and restaurant, cafeshop even etc. Why not take it home or your proejcts at once. The full welding chair is saving your cost to assembly it, and the stacking design with the large loading ability will help you to save the shipping cost, and storage space. The top aluminium material is the perfect one for outdoor ,never rust. And durable use with 3 years warranty will help you increase selling amount.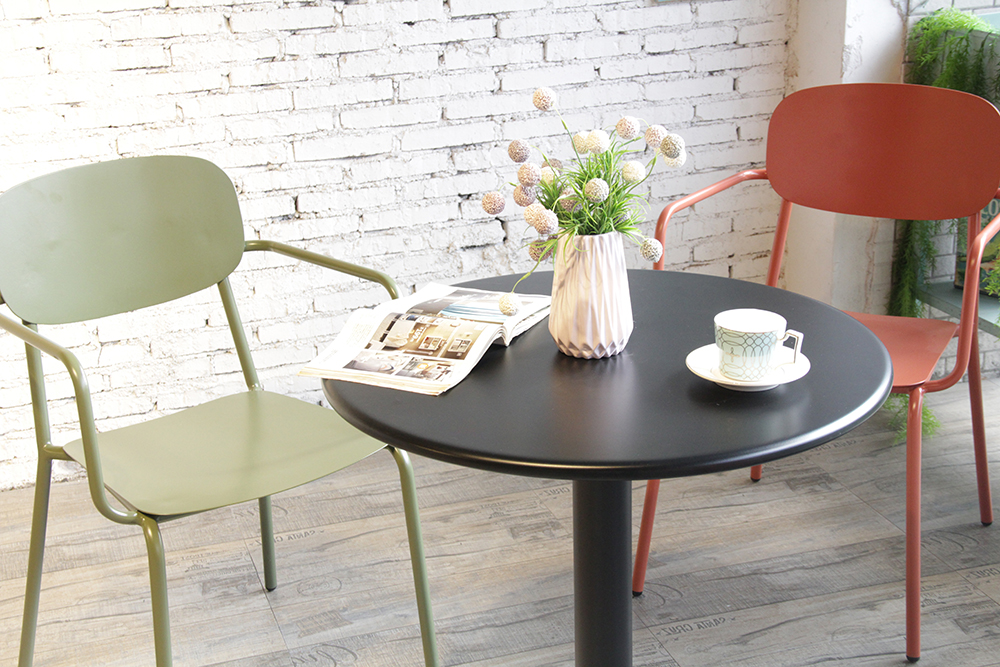 This style of dining chair has a wooden, beech or hardwood frame, and is typically made of a variety of colors and materials. You can find antique metal frame dining chairs our website. There are even some designs which are very popular. Besides using them at the dining table, you can also use them in other rooms of the house. For example, a side chair can be used in a study corner, or you can use it at a home office desk to create extra seating. In addition, it's also a versatile piece of furniture that can be used in other areas of your home.
If you're looking for a dining chair with a metal frame, you've come to the right place. CDG design makes it ideal for any style of dining room. Our dining chair comes in black or caramel faux leather and has a metal frame. It has a sleek, modern design and is suitable for all types of decors. The side chairs are also perfect for extra seating, so you can choose one of each color and style. You can even use them as a bar stool.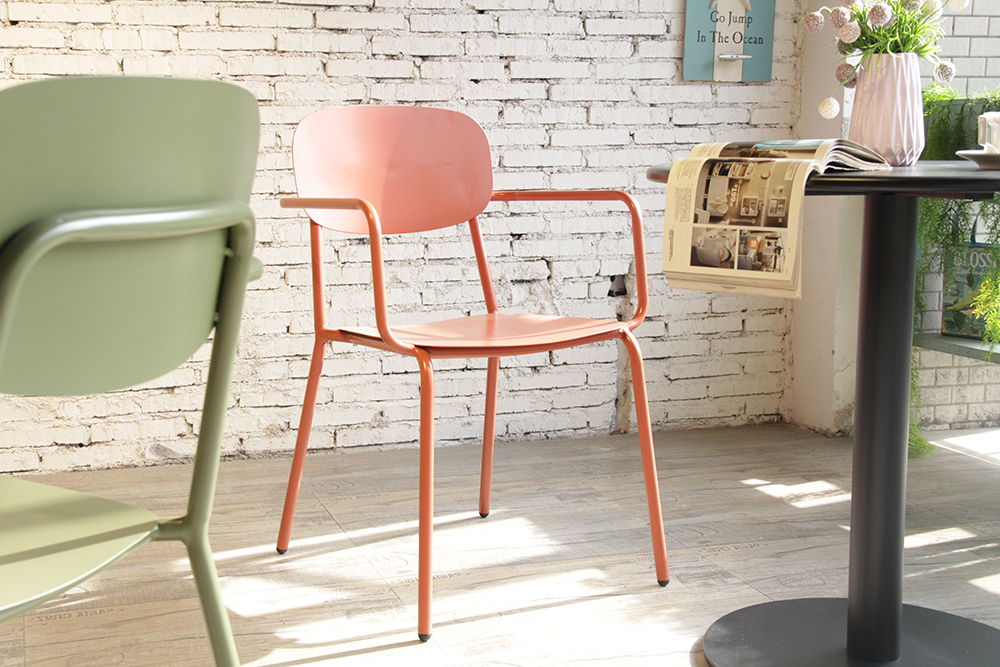 Apart from the dining room, a metal frame dining chair can be used in several other places. They can be used as book nooks in the bedroom. They can also be placed in a home office. They are also ideal for extra seating. Its curved back and metal frame makes it a perfect choice for any home. Its modern design style is very adaptable, and it can blend well with all kinds of decors. The metal frame dining chair is an ideal choice for any modern or traditional styled kitchen. It can be used in different styles for your dining room. You can choose one that has a rounded back and is comfortable. Alternatively, you can get a metal frame dining chair that has a flat back and a seat shaped like an oval. The metal frame will be the most durable option, so it will last for years.
Choosing the right metal frame dining chair is important. Regardless of your preference, you should choose a style that suits your home's decor. A metal frame dining chair is also an investment in your home, so make sure it fits into your budget. They can add a sophisticated look to your dining room or even make an attractive statement in your living room. You can purchase a metal frame dining chair that has a stylish and functional look. Finally, Contact us by email/ Phone at once for more info, our sales girls will be your good listener and consulter, to help you with all the points you are concerning.