CONTACT US
SEND INQUIRY NOW
By: CDG
Date: 29/08/2023
Email: cdg01@cdgfurniture.com
Tel: +86-20-36933270 / 36933272 / 36933273 / 36853567
MP & WeChat & WhatsApp: +86-13926103331 (Ms.Lisa Liang)
Choose The Right Style Of Restaurant Furniture
A restaurant is a place where people eat, and special attention should be paid to the decoration of the restaurant. Restaurant furniture should be carefully selected in terms of style, color, texture, and other aspects, because the comfort of restaurant furniture has a great impact on the appetite of restaurant customers. What kinds of restaurant furniture do you have? Restaurant furniture refers to appliances used in human daily life and social activities that have the functions of riding, resting, and eating. The restaurant furniture mainly includes dining tables, dining chairs, card seats, sofas, bar stools, bar tables, and so on. The following CDG furniture will introduce the style of restaurant furniture to you, hoping to be helpful in choosing the appropriate restaurant furniture.
1. Modern simplicity
Modern and minimalist style restaurant furniture is the most commonly used. This style of restaurant furniture meets the aesthetic requirements of ordinary people, and is more flexible in layout, affordable, novel in style, and simple and convenient in structure. The modern and simple style of restaurant furniture can well create an elegant space, with simple and elegant colors, allowing impulsive customers to instantly calm down and enjoy delicious food and leisure. It is suitable for the creation of catering commercial spaces such as chain restaurants, fast food restaurants, dessert shops, etc.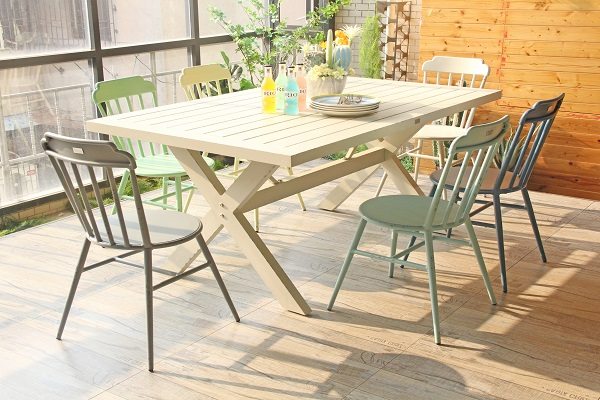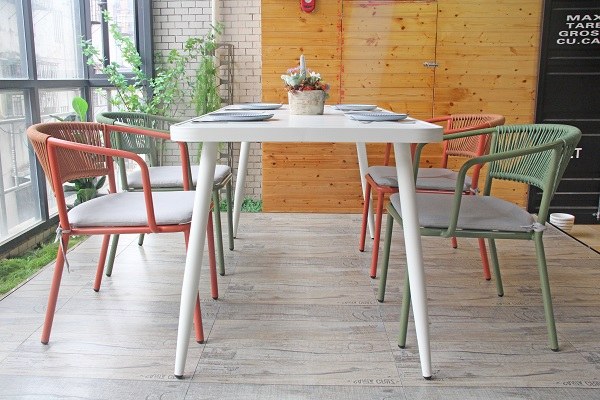 2. Industrial Retro
Industrial retro style restaurant furniture combines industrial concepts with retro elements. The colors of black, white, and gray are the most suitable choices for retro industrial style as a spatial theme tone, and highly personalized restaurant furniture products are perfect for matching. The industrial style always uses elements such as brick walls, concrete, and water pipes to create a strong and heavy decoration style, transforming the entire space into an alternative space with a retro and industrial atmosphere, suitable for the creation of cafes, bars, clubs, and other catering spaces.