CONTACT US
SEND INQUIRY NOW
By: CDG
Date: 29/08/2023
Email: cdg01@cdgfurniture.com
Tel: +86-20-36933270 / 36933272 / 36933273 / 36853567
MP & WeChat & WhatsApp: +86-13926103331 (Ms.Lisa Liang)
Create Leisure And Comfortable Balcony Living Space
When the balcony at home is used as a leisure space, many people like to put leisure tables and chairs in the balcony, so that they can enjoy the time here. However, tables and chairs placed in the balcony will be exposed to the sun and rain, so when selecting balcony tables and chairs, pay more attention to their durability, and comfort is also the focus of consideration, because leisure comfort is also not negligible. When selecting, the material should be different from the indoor furniture, so that the balcony created can look more warm and comfortable. So what material is good for balcony furniture? Let's follow CDG furniture to have a look!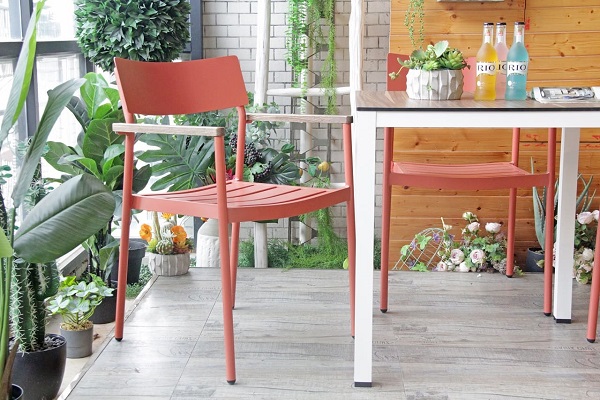 1. Metal Plus Wood Balcony Furniture
Now many people will choose modern decoration style, so the furniture placed on the balcony should be consistent with the decoration style, and the material can be alloy. This kind of furniture is made of metal, and is made of aluminum or painted and waterproof. If it is placed on the balcony, it can withstand the wind and rain outside, which is very good. In fact, many people prefer to choose wooden furniture as balcony furniture, which may look more artistic or warm. However, when selecting furniture made of this material, we must pay attention to the selection of wood with high oil content, so that it is not easy to loose or deform the material.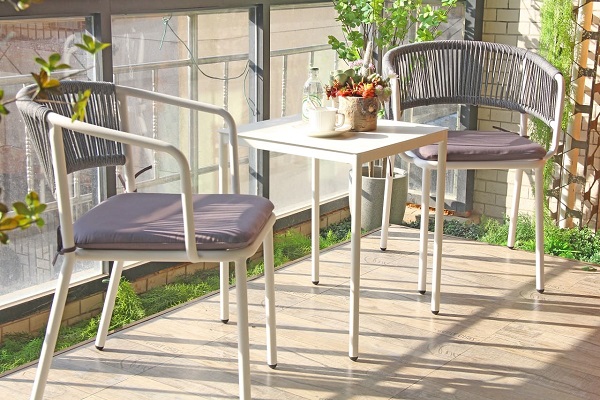 2. Rattan balcony furniture and cloth balcony furniture
The furniture made of rattan or cloth material looks very poetic, and the furniture made of this kind of material will also be easy to put. The only bad thing is that the maintenance will be more troublesome. They can't accept the wind and rain for a long time. They should be cleaned in time. If the balcony is enclosed, then you can choose the sofa as the balcony furniture. The comfort level is very high. Whether sitting, lying or lying can bring people great pleasure, but the attention is only for the enclosed balcony.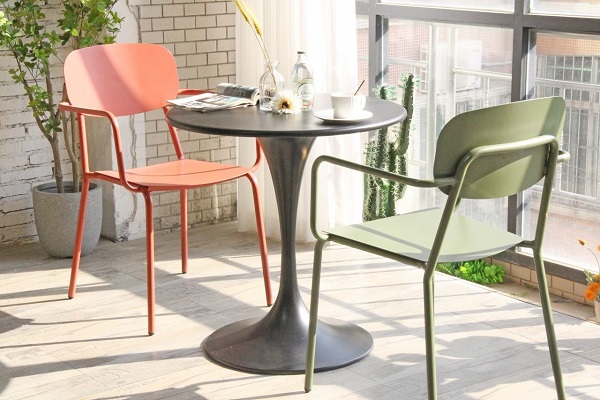 3. Aluminum Balcony Furniture
Generally, the frame or the whole is made of aluminum. It is better to choose aluminum material with baking paint and waterproof treatment, which can withstand the outdoor wind and rain and is not easy to deform. Aluminum furniture can be used outdoors or outdoors, and it is simple in style, simple and easy to match, and light in weight for various scenes.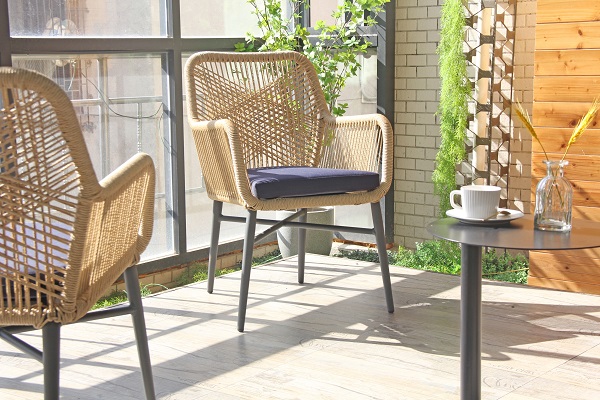 The above is the introduction to the selection of various materials for balcony furniture. Every warm home will have a balcony, either large or small, which is very practical. There will always be some need to put some furniture to make the home look more comfortable and warm. When choosing balcony furniture, you should choose small and exquisite, and build the balcony into a relaxation and leisure area, so that you can make full use of the balcony space.