CONTACT US
SEND INQUIRY NOW
By: CDG
Date: 29/08/2023
Email: cdg01@cdgfurniture.com
Tel: +86-20-36933270 / 36933272 / 36933273 / 36853567
MP & WeChat & WhatsApp: +86-13926103331 (Ms.Lisa Liang)
Detailed Introduction To Nordic Outdoor Furniture
Nordic furniture design has always been considered one of the most beautiful, outstanding, and representative designs in the world, and Nordic outdoor furniture inherits tradition while integrating modern elements, becoming a heavy tool for people to relax and enjoy nature. CDG Furniture will provide you with a detailed introduction to Nordic outdoor furniture.
1. The History of Nordic Outdoor Furniture
The Nordic ethnic group has a long history, and outdoor life plays a very important role in local life. Local furniture design has also gradually developed over time. The early Nordic furniture design was mainly characterized by practicality, while also meeting the living habits and needs of local residents. Over time, Nordic furniture design gradually developed towards modernization and gained a certain reputation internationally, becoming one of the most popular designs internationally.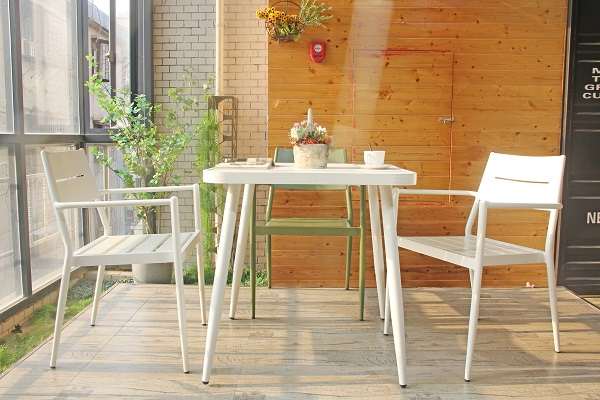 2. Characteristics of Nordic Outdoor Furniture
Fresh and minimalist
Nordic outdoor furniture design emphasizes delicacy, simple lines, and simple colors, creating a fresh and simple Nordic luxury style.
Strong practicality
Nordic outdoor furniture emphasizes practicality, with a focus on material selection and workmanship during the production process to ensure practicality and durability, while also pursuing comfort and naturalness.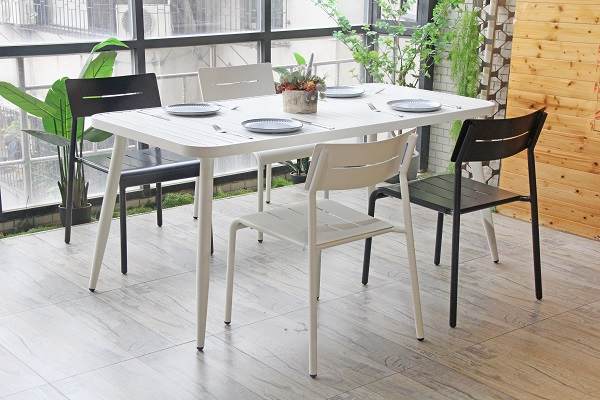 Returning to Nature
Nordic outdoor furniture pursues a natural, comfortable, and relaxed lifestyle, integrating natural elements into the design to create a comfortable living environment that integrates with nature.
Emphasize beauty
Nordic outdoor furniture regards aesthetics as the charm of its design, emphasizing the overall style combination and coordination, creating a highly aesthetically pleasing outdoor living space.
3. The styles of Nordic outdoor furniture
Comfortable lounge chairs
The most representative style of Nordic outdoor furniture is the lounge chair, which is simple, comfortable, and stylish, showcasing the Nordic lifestyle attitude and good taste.
Multifunctional tables and chairs
Most Nordic outdoor furniture adopts a combination design of tables and chairs, which can meet the needs of outdoor gatherings and leisure. The integration of material comfort and spiritual relaxation makes people feel at ease and freedom.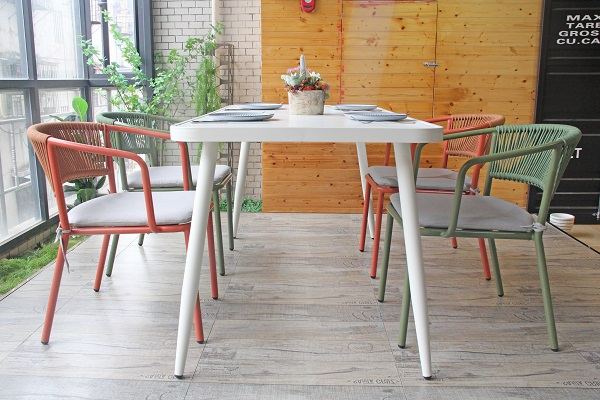 Free combination sofa
The Nordic outdoor sofa design is diverse and can be freely combined according to one's own space needs, which is both convenient and practical.
Get rid of restricted hammocks
The hammock design of Nordic outdoor furniture allows you to break free from constraints and enjoy free time, allowing you to feel at ease in nature.
4. Matching of Nordic Outdoor Furniture
Ground material
Nordic outdoor furniture generally uses materials that are natural, environmentally friendly, and easy to maintain, such as wood flooring, stone flooring, etc., to coordinate with the overall style of the furniture.
Green plant pairing
Nordic furniture design is primarily natural, so as an outdoor environment, natural plants are essential. Choosing some green plants to match furniture can make the environment more natural and comfortable.
Soft decorations
The selection of soft decorations for Nordic outdoor furniture is also crucial, such as mats, floor mats, curtains, lighting fixtures, etc., all of which should be coordinated and smooth with the furniture.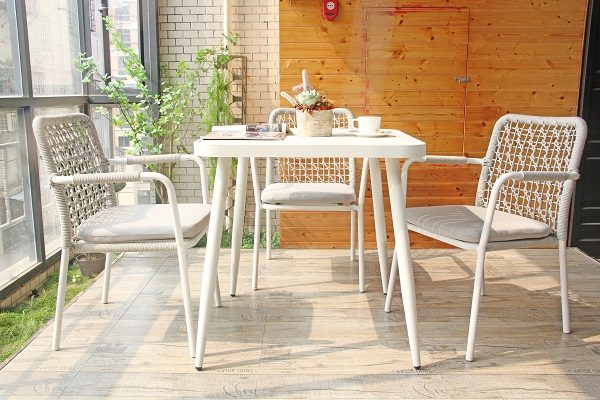 5. Maintenance of Nordic Outdoor Furniture
Nordic outdoor furniture is loved by many people due to its environmentally friendly, natural, and comfortable characteristics, but there are also some tips for maintenance. If the surface of furniture needs to be regularly cleaned, screws need to be added to the interface between chairs and tables to prevent loosening, elevators and automatic adjusters need to be checked frequently, and sunshades, sofas, and seat cushions need to be well maintained, all of which need to be noted.
6. Summary
Nordic outdoor furniture's pursuit of nature and beauty allows people to have the greatest pleasure in sunlight and air, while also meeting their needs for quality, aesthetics, and practicality. The Nordic outdoor furniture concept of environmental protection, comfort, and nature is highly attractive, and I believe it will be widely developed and applied in the future. CDG Furniture Factory provides you with high-quality Nordic outdoor furniture, Nordic outdoor dining chairs, Nordic outdoor dining tables, Nordic outdoor furniture table and chair sets, and other products. We are a professional wholesale manufacturer of Nordic style outdoor furniture, offering lower prices and better product quality, making us a better choice for your Nordic outdoor furniture supplier.