CONTACT US
SEND INQUIRY NOW
By: CDG
Date: 29/08/2023
Email: cdg01@cdgfurniture.com
Tel: +86-20-36933270 / 36933272 / 36933273 / 36853567
MP & WeChat & WhatsApp: +86-13926103331 (Ms.Lisa Liang)
How Should Restaurant Enterprises Purchase Restaurant Furniture?
Restaurant furniture plays a crucial role in the decoration and construction of a restaurant. Choosing appropriate restaurant furniture can not only improve the comfort and experience of customers' dining, but also add taste to the restaurant and provide convenience for operating methods. Therefore, when purchasing restaurant furniture, restaurant enterprises should grasp some important indicators and standards to ensure the quality and applicability of the purchased materials.
1. The Practicality of Restaurant Furniture
The first requirement for restaurant furniture is practicality. The practicality of restaurant furniture involves its functionality and comfort. For restaurant tables and chairs, practicality is mainly due to their ability to adapt to the different physical requirements of customers, ensuring the comfort of dining. Therefore, when purchasing, attention should be paid to the following requirements: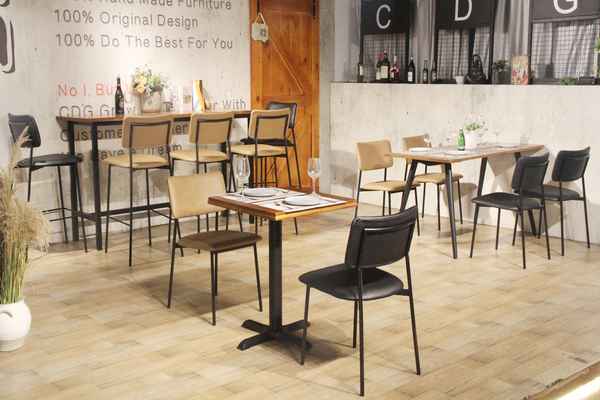 The dining table and chairs must be suitable for the area and location distribution of the restaurant to meet dining needs;
The dining table must be firmly fixed, arranged reasonably, and stable and safe during meals;
The dining chair must be designed according to ergonomic principles, so that customers can enjoy as much comfort as possible during meals without excessive fatigue;
It is necessary to ensure the universality and splicing ability of dining tables and chairs to meet the usage needs of different occasions.
2. The Aesthetics of Restaurant Furniture
The aesthetics of restaurant furniture is also a prerequisite for choosing restaurant furniture. Aesthetics are related to hygiene standards and environmental atmosphere. When customers enter the restaurant, the first thing that catches their eyes is the restaurant furniture. Beautiful furniture not only affects customer behavior and actions, but also increases customer trust and integrity in the restaurant, promoting customer trust and loyalty to the brand. Therefore, when purchasing furniture, it is important to consider: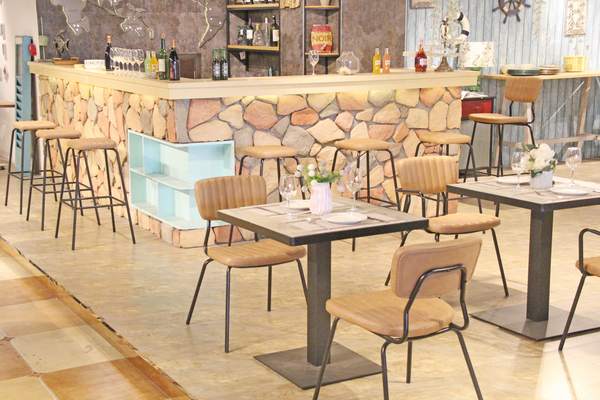 Is its color suitable for the restaurant's theme and atmosphere;
Is it coordinated with other furniture or accessories;
Does it meet hygiene standards and is easy to clean.
3. Durability of Restaurant Furniture
The durability of restaurant furniture refers to the number of years it can withstand the daily use and cleaning process of the restaurant. Choosing high-quality restaurant furniture can ensure long-term use and durability. Good restaurant furniture can both reduce the cost of the restaurant and improve its operational efficiency. Therefore, when purchasing restaurant furniture, it is necessary to consider:
Is its quality reliable, can it withstand weight and frequent movement;
Is its material sturdy, such as the quality of the frame and surface;
Is its maintainability easy and cost-effective.
Cost effectiveness of restaurant furniture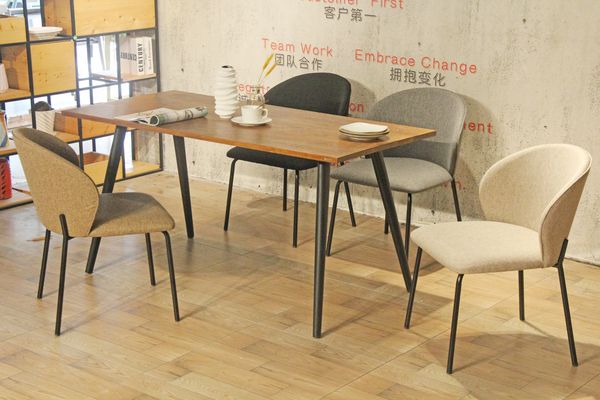 The cost-effectiveness of restaurant furniture is one of the fundamental factors for restaurant enterprises to sustain their operations. When conducting restaurant furniture procurement, it is necessary to fully consider the cost-effectiveness of furniture, as well as quality and brand. Therefore, it is necessary to pay attention to:
Capital demand for furniture procurement;
Economic affordability;
Quality and maintenance costs.
4. Environmental Friendliness of Restaurant Furniture
With the increasing awareness of environmental protection and the continuous improvement of national environmental protection laws and regulations, many enterprises need to consider whether the environmental standards of furniture meet national standards before purchasing restaurant furniture. Choosing restaurant furniture that meets international and domestic environmental standards can help restaurants improve recognized quality standards, enabling consumers to have a healthier and more comfortable dining environment. Therefore, when purchasing restaurant furniture, it is necessary to pay attention to: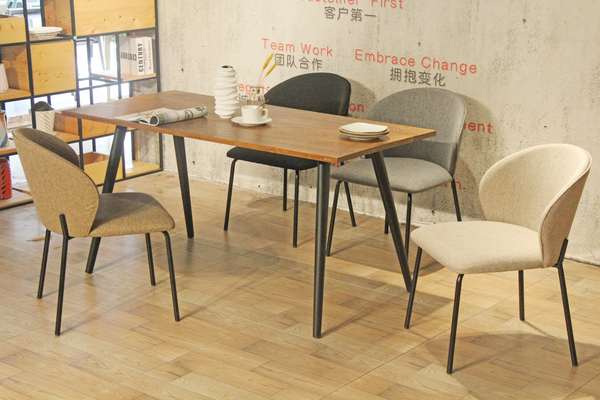 The material standards of furniture comply with national environmental regulations;
Does its rating of environmental risks and pollution levels meet general standards;
Does it comply with international environmental standards.
5. Brand And Supplier
Choosing a well-known brand or furniture supplier with a good reputation can ensure quality and reliability. If you are not familiar with a certain furniture brand or supplier, you can check their basic information online. You can consult other business owners about their experience and experience in purchasing furniture to understand its reliability, quality, and after-sales service; Of course, getting to know a trustworthy furniture supplier first can also have a decisive impact.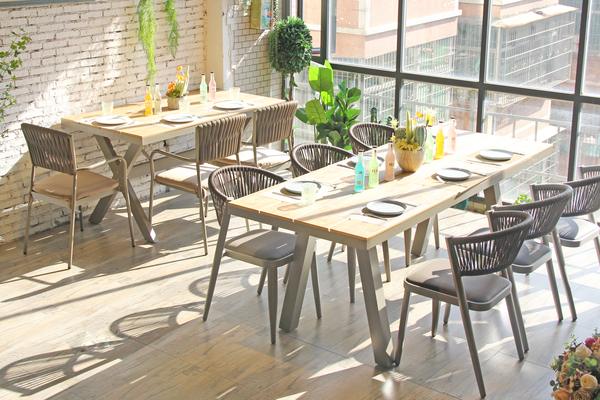 6. Restaurant Decoration Style And Theme
Finally, the furniture purchased should be suitable for the restaurant style and theme, while also providing customers with a good dining experience. If you want to create a more distinctive restaurant, you need to choose the appropriate restaurant furniture based on its characteristics and target customers. In this regard, you can seek the help of professional architectural and interior designers to select furniture that meets your restaurant's needs. In short, choosing the appropriate restaurant furniture is crucial for the development of restaurant enterprises. Before purchasing furniture, you should follow the standards and indicators mentioned above to ensure that your furniture is durable, practical, and aesthetically pleasing, while also meeting environmental standards and providing a comfortable dining environment for restaurant customers.