CONTACT US
SEND INQUIRY NOW
By: CDG
Date: 29/08/2023
Email: cdg01@cdgfurniture.com
Tel: +86-20-36933270 / 36933272 / 36933273 / 36853567
MP & WeChat & WhatsApp: +86-13926103331 (Ms.Lisa Liang)
Large Dining Table For Various Scenes
If you want to use an elegant, simple and practical dining table in your kitchen, in your garden, in your offices; x-legged tables are for you. This tables will be quite convenient and ideal, especially if you have a certain area. The x-legged table, also known as the cross-legged table, gives you space while also offers you the opportunity to use it for a long time thanks to its durable structure.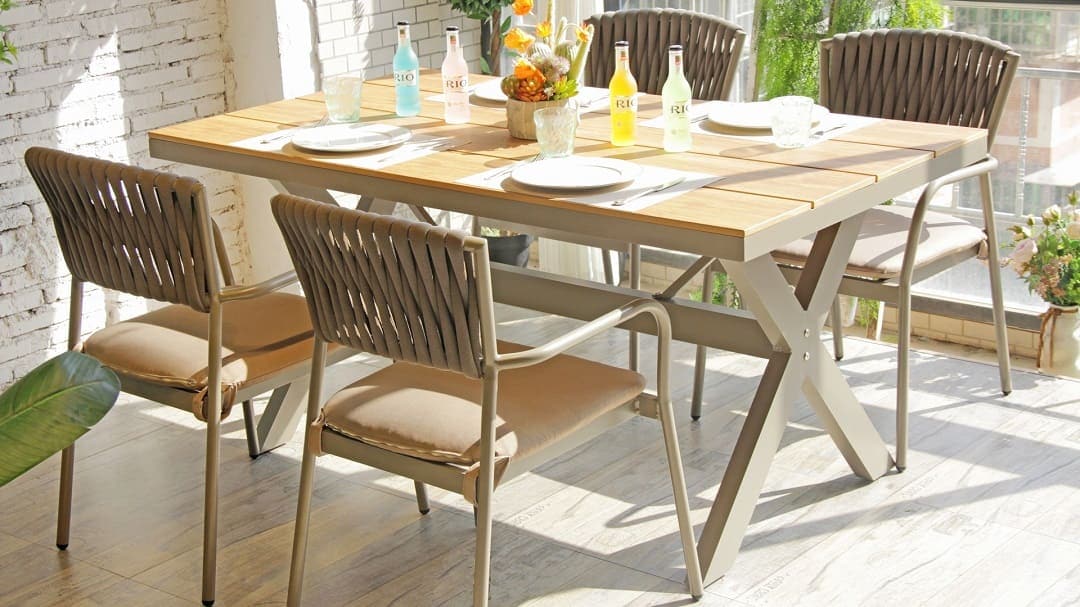 It is more stable than the traditional four-legged one. A cross-legged dining table has an X on each side. Each X forms two triangles and there is a support beam connecting them from the middle or from the sides down. This kind of table leg serves as a cross-link, which increases the rigidity of the table and prevents it from swinging. Although they are in many shapes and sizes, they are one of the most ideal options that you can choose in your home. On the other hand, the x-legged table is also ideal for outdoor dining due to its solid structure.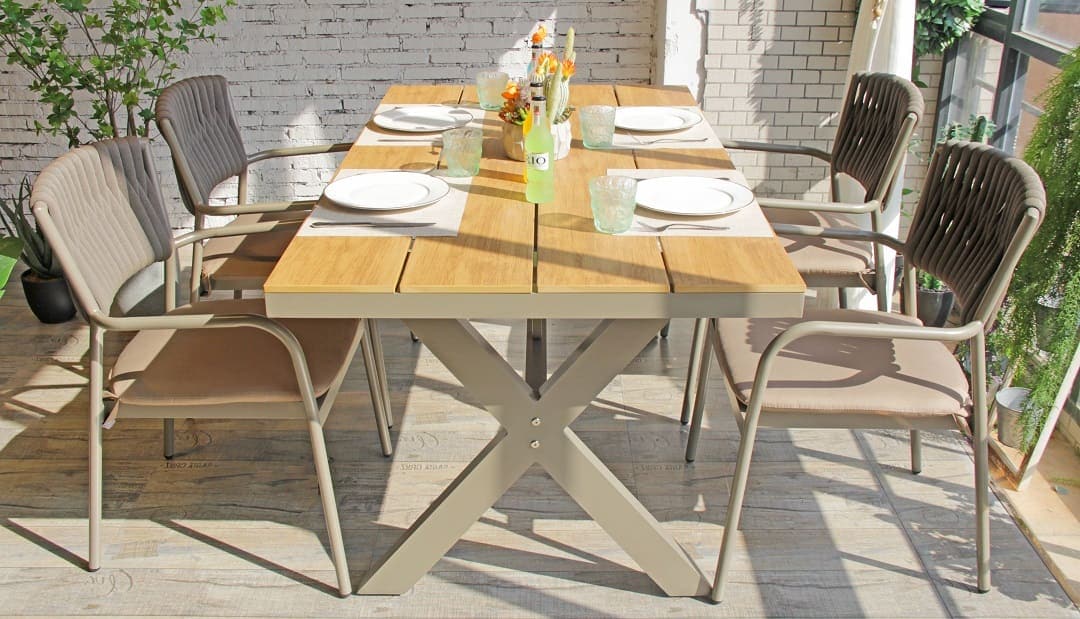 The diagonal footrest is not the only feature that contributes to the solidity of a table. Materials play an important role in the longevity of your table. Heavily metered powder coated metal frames tend to be more durable and support higher weights, making the part more solid overall. Table top is made of outdoor standard PS board with teak wook finish and is also quite simple to clean thanks to its dirt-repellent feature.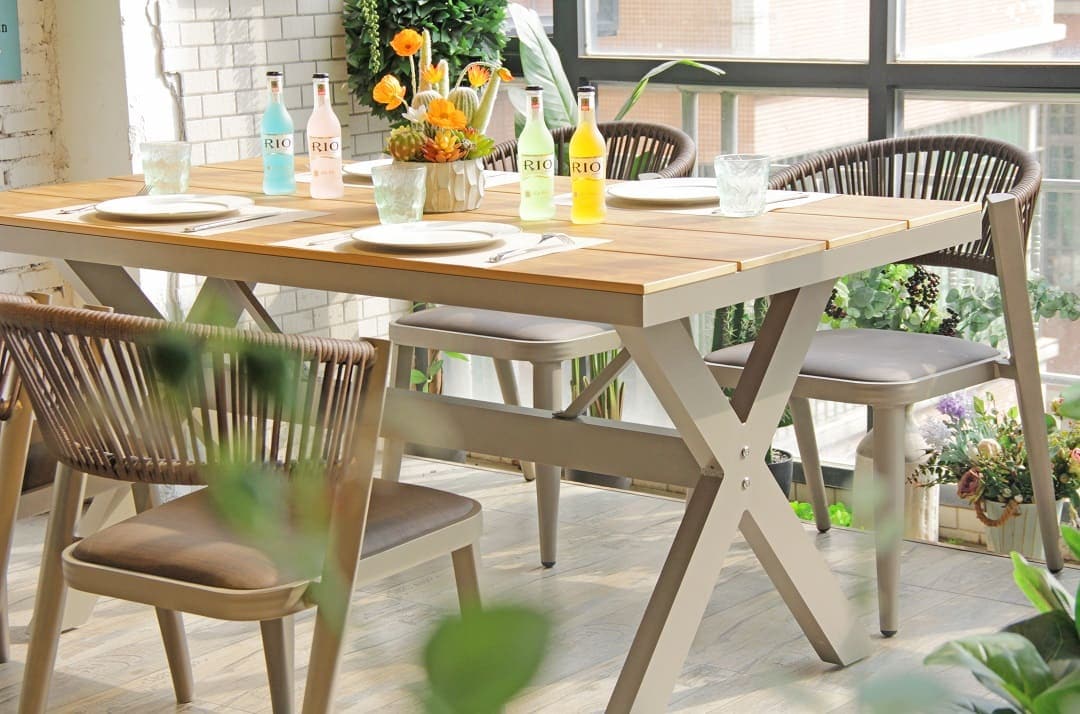 Nowadays, many people prefer more modern and contemporary furniture designs when it comes to decoration. As for the new generation of furniture, it exhibits a fairly simple and convenient design attitude. This is due to the fact that people prefer more convenient but practical furniture both in their homes and in their offices, even in the type of cafe they own. All in all, this table is not only suitable for household but also commercial use. CDG Furniture launched this table with chairs set for indoor and outdoor use. And provided 2 size for your options: 160cm*90cm with 6 chairs / 230cm*90cm with 8 chairs. Low maintenance, cleaning as easy as wiping down or hosing off when necessary.