CONTACT US
SEND INQUIRY NOW
By: CDG
Date: 29/08/2023
Email: cdg01@cdgfurniture.com
Tel: +86-20-36933270 / 36933272 / 36933273 / 36853567
MP & WeChat & WhatsApp: +86-13926103331 (Ms.Lisa Liang)
NEW ARRIVAL: A Trendy & Contemporary Boucle Chair 899
Maybe you are curious when you see our topic today, what exactly is a boucle chair? actually it is just the type of fabric that the chair is made from. CDG boucle chair is an accent chair with a unique shape. The sculptural arc of its back and arm makes it an impressive piece to place in any room. This accent chair is perfect for any room where it is needed, be it an office or a restaurant. Despite its unconventional shape, it offers excellent comfort and looks great. If you are interested in purchasing a boucle Chair, read this article for more information.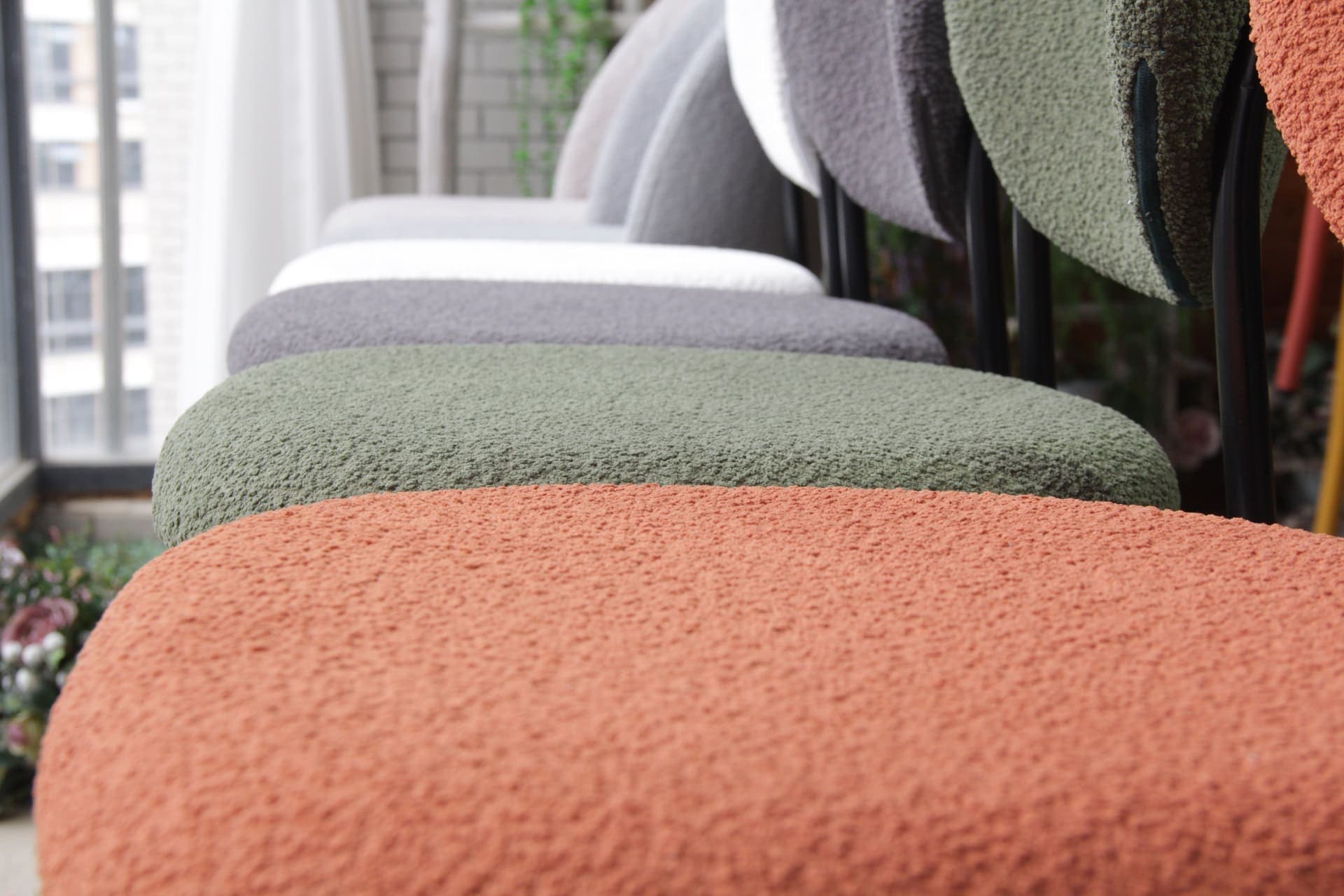 The boucle chair is a versatile piece of furniture that can become the focal point of a room's interior design. It can be a pair next to the sofa or used as a solo accent chair in a reading corner. Whether used as a pair or solo, these chairs can inject subtle glam to a living room. When used wisely, boucle chairs will add an air of sophistication to any room. This shouldn't come as any surprise that this has been a trend in places like France for years, with this particular type of upholstery showing up on all kinds of different things. Most recently, it's become popular in upholstered furniture around the globe. They're extremely popular in home decorating/furnishing right now.  CDG took advantage of this trend to develop several boucle chairs, 899 is one of them, see the details and related images below.
MEASUREMENTS
450mm x D: 540mm x H: 780mm
MATERIALS
Heavy Duty Steel Frame + Boucle Fabric
A statement dining chair in boucle fabric, inspired by home decorating trendy. Available in different colors of fabric with a matte black metal frame, made from materials that ensure durability and that will last the test of time. This contemporary dining chair has a classic shape and a lot of comfort, ensuring hours of comfortable conversation around the table. it is perfect for both commercial and residential interiors, let your guests not leave early, whilst providing much time around a dining table with families, also is a contemporay classic great as a single statement chair in an office or on either side of a hallway console. Whether you prefer a classic or modern design, a boucle chair will always add to the look of any room.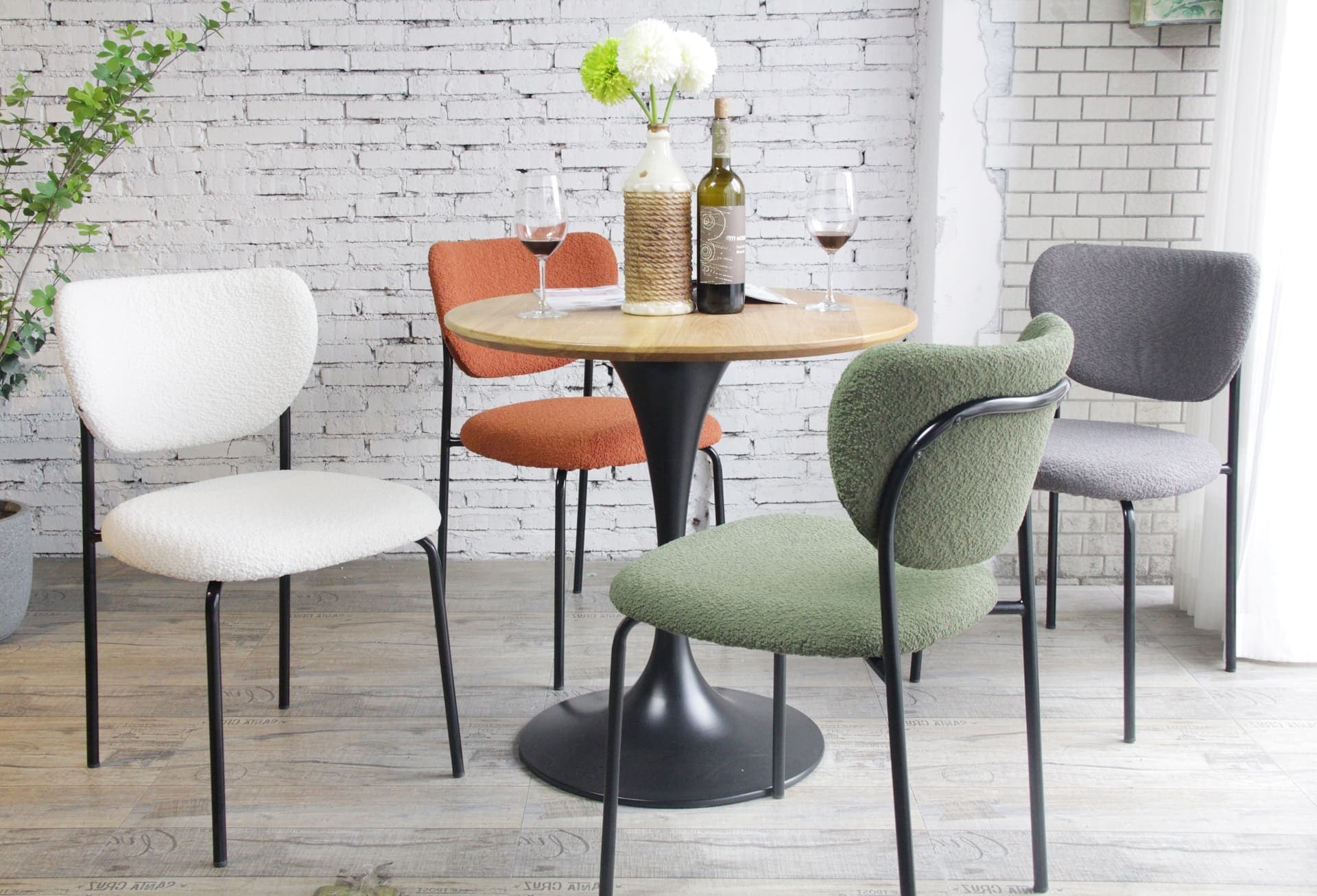 CDG Furniture established in 2006, has more than 16 years experience in Furniture manufactured and export business, we focus on supplying Indoor & Outdoor Contract, Designer & Garden Metal Furniture to all commercial occasions like Hotel, Restaurant, Cafe, Club, etc., also to home & leisure use like Home Garden, Balcony, Dining, Office, etc., welcome to visit us: www.cdgfurniture.com.