CONTACT US
SEND INQUIRY NOW
By: CDG
Date: 29/08/2023
Email: cdg01@cdgfurniture.com
Tel: +86-20-36933270 / 36933272 / 36933273 / 36853567
MP & WeChat & WhatsApp: +86-13926103331 (Ms.Lisa Liang)
New Leisure Outdoor Chairs Welcome The Arrival Of Summer
The sunny summer day is approaching, and who doesn't want a carefree afternoon, lazily sitting on leisure outdoor chairs in the courtyard, to pass the wonderful time of leisure and contentment. CDG furniture brings new leisure outdoor chairs to everyone, unlocking a new posture for summer leisure!
1. Aluminum Garden Chair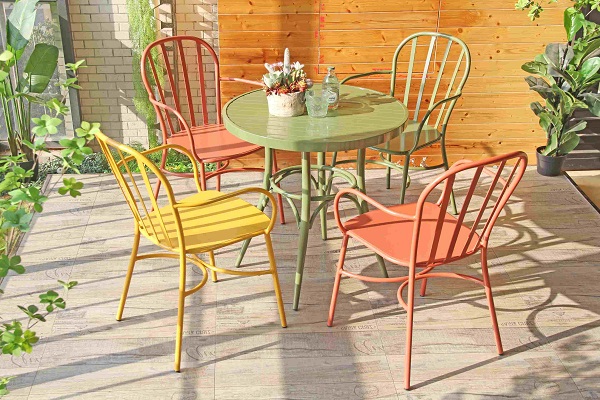 This aluminum garden chair has a very simple line shape, and the design with armrests is more flexible. It feels very comfortable to sit on the chair. With exquisite welding technology and surface powder spraying technology, it creates a fresh summer leisure outdoor chair.
The entire chair is made of all aluminum, with high corrosion resistance and can adapt to outdoor sun and rain weather. As an outdoor leisure chair, it has a wide seating surface, a moderate height backrest, and a fashionable and colorful color scheme to choose from. The style is optional. Let CDG's aluminum garden chair have an unparalleled advanced touch.
2. Rattan Leisure Chair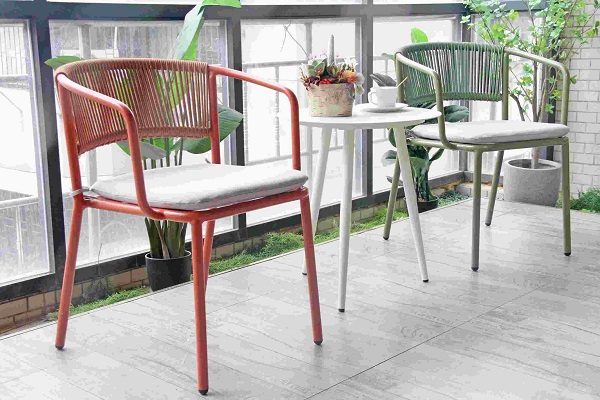 This rattan leisure chair with a soft cushion, with a frame made of painted aluminum, is very lightweight and convenient for outdoor use. With a unique rattan backrest shape, it is extremely comfortable to sit on, with natural and fresh colors, and is very durable.
The soft and lightweight texture is more suitable for summer use. The rattan weaving design incorporates more leisure elements, with a strong sense of relaxation. Sitting as if you were in a primeval forest, breathing freely in the natural atmosphere, completely relaxing your body and mind.
3. Ultimate Simplicity Armchair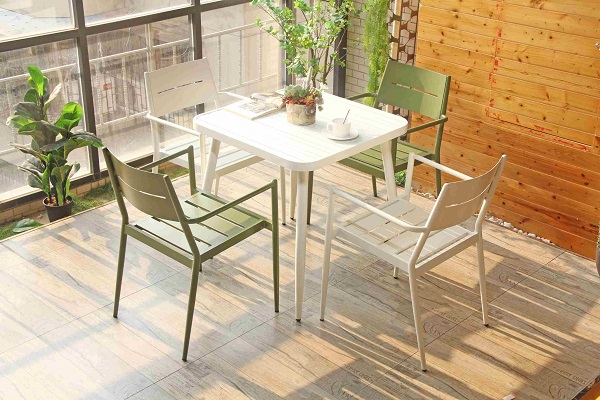 This ultimate simplicity armchair has a unique line and form, combining the lightness and durability of aluminum, the comfort of aluminum seat strips and backrest panels, and the practicality of stackable frames. Coupled with a fresh green color, each angle is so moving that it seems to exist for summer.
The chairs have a variety of colors to choose from, with their soft tones adding elegance and being able to adapt to different environments. The white version is also very beautiful, and has a versatile appearance, making it ideal for terraces, balconies, gardens, cafes, and public places.
The above is the content of the relevant new products that CDG Furniture will introduce to you today. How about it? If you like our designs and products, please quickly collect our website. CDG Furniture will continue to update the product consultation in the future. Thank you for your attention.