CONTACT US
SEND INQUIRY NOW
By: CDG
Date: 29/08/2023
Email: cdg01@cdgfurniture.com
Tel: +86-20-36933270 / 36933272 / 36933273 / 36853567
MP & WeChat & WhatsApp: +86-13926103331 (Ms.Lisa Liang)
Outdoor Leisure Furniture Becomes A Part Of Life
Outdoor leisure furniture was once the exclusive product of hotels, luxury homes, and western-style houses, symbolizing identity and status. Nowadays, outdoor leisure furniture has become a part of fashionable life, and urbanites can no longer suppress their enthusiasm for it. In fact, all they need to do is carefully decorate a balcony, even a corner, to create the feeling of an outdoor leisure garden. In order to break the boundary between outdoor furniture and indoor furniture, many outdoor furniture designers now pay more attention to styling design, with the two main benchmarks of conforming to human body curves and their own material properties. The overall styling is more streamlined and rhythmic, and on the basis of standardized parameters, the performance and size of furniture are improved.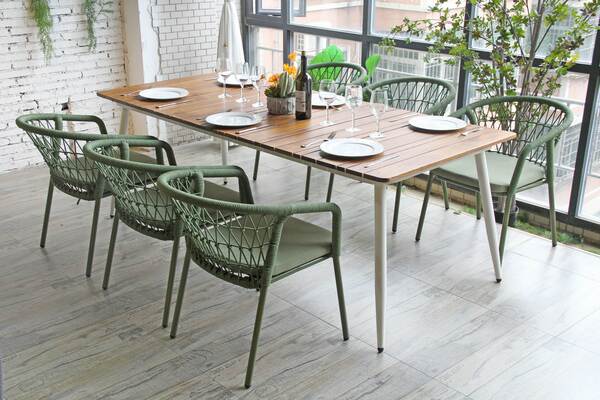 In order to fully utilize the role of RELAX in outdoor furniture and reflect the leisure concept of returning to nature, attention should also be paid to people's inner feelings when placing it, with themes such as streamline, arc, leaves, and flowers, giving people a comfortable feeling of being close to nature. The key to outdoor leisure furniture is to withstand the test of the weather. Therefore, compared to wooden outdoor furniture that requires regular maintenance, metal materials are more useful, especially alloy materials that have undergone waterproof treatment. Not only are they not easy to rust, but they are also sturdy and durable. Although bamboo and rattan outdoor furniture is beautiful and complements the outdoor environment, it is expensive and difficult to manage. Therefore, it is necessary to choose high-quality and treated outdoor furniture, There is a rattan like material on the market, which is relatively cheap and easy to brush, making it more suitable for outdoor use.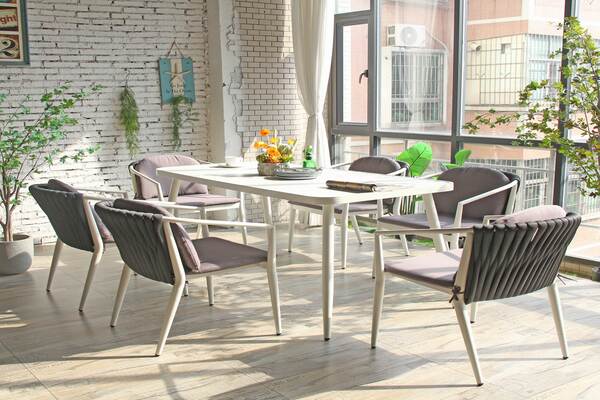 The material used by the outdoor leisure furniture brand CDG is polyester woven rattan, which looks very similar to natural rattan woven furniture on the outside. However, this material is not afraid of wind, rain, sun exposure, and can also resist UV radiation. It is a choice for outdoor leisure furniture in many hotels, restaurants, cafes, hotels, and luxury homes. At present, customized outdoor leisure furniture has become a popular and personalized trend in the market. Unlike assembly line products in building materials supermarkets and certain furniture brands, these types of furniture are made to order, and therefore have significant differences in size, size, materials, craftsmanship, and anti-corrosion treatment.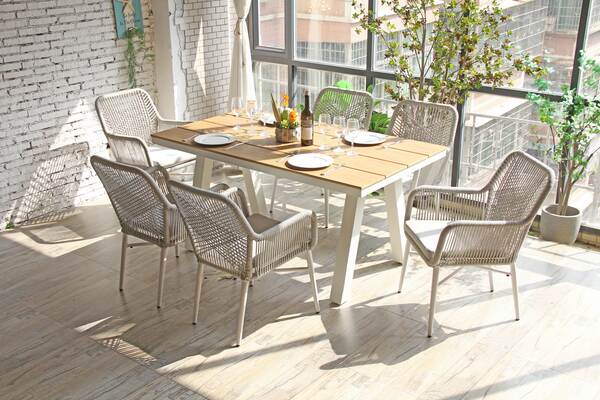 CDG furniture suggests selecting suitable materials based on one's own situation, rather than randomly choosing. Outdoor furniture pursues nature, and its shape is usually rough and primitive. The commonly used patterns or carvings in indoor furniture are also rare. At this point, the production process of furniture shape, curvature, and corners becomes the standard for its precision. Therefore, this cannot be ignored. It is the fate of outdoor furniture that cannot be separated from wind and sun exposure. To have a "strong physique" and a "weather resistant appearance" is the best outdoor leisure furniture product.