CONTACT US
SEND INQUIRY NOW
By: CDG
Date: 29/08/2023
Email: cdg01@cdgfurniture.com
Tel: +86-20-36933270 / 36933272 / 36933273 / 36853567
MP & WeChat & WhatsApp: +86-13926103331 (Ms.Lisa Liang)
Outdoor Wicker Chair Represents The Classic Style
The wicker chair is a furniture design that uses wicker. In many cases, the chairs are entirely made of wicker. Other designs called for a base frame made of other types of materials, then covered with woven sections of wicker. While wicker chairs can easily be used in many rooms in the home, wicker furniture is most commonly used on patios or porches. No matter your taste or budget, here you will be able to find the ideal wicker chair that provides more than just a place for you to sit and relax.
As outdoor patio furniture, wicker/woven chair is ideal for entertaining guests or just relaxing with family outdoors. If you have a dream of turning your patio into a paradise, CDG can help you bring the vision that you have for your outdoor space to life with our chairs that have all the comforts of the indoors reimagined for the outdoors.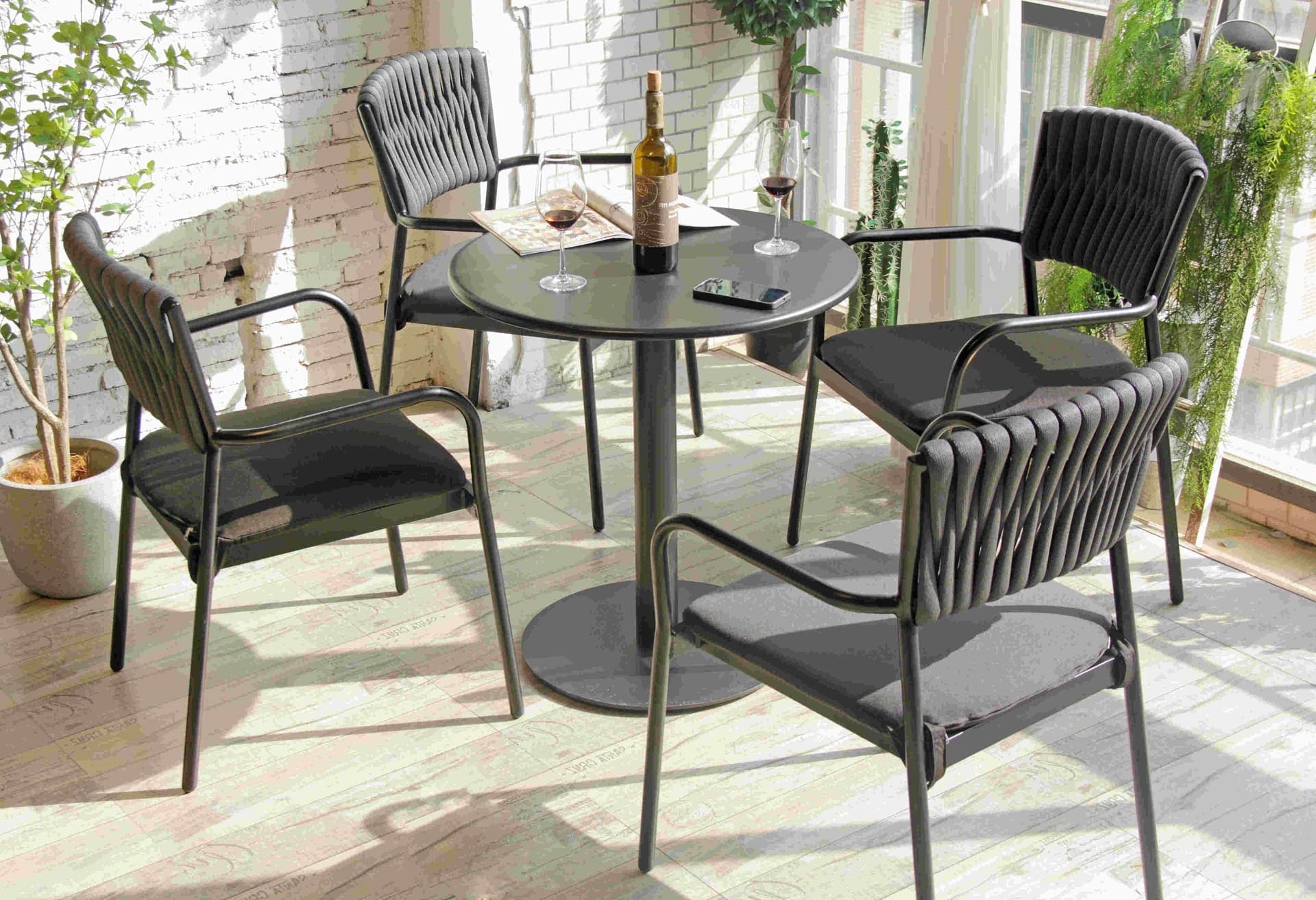 Add a fresh pop of mid-century modern to your outdoor space or poolside with the cool new look of our retro all-weather woven chair that allows you to relax with ease. Featuring durable synthetic olefin rope backrest with metal aluminium frame construction, this armchair brings convenience and wonderful style to your backyard. Rounding out the design, the wonderful shape! This armchair provides a perfect perch for friends and family at your next backyard bash.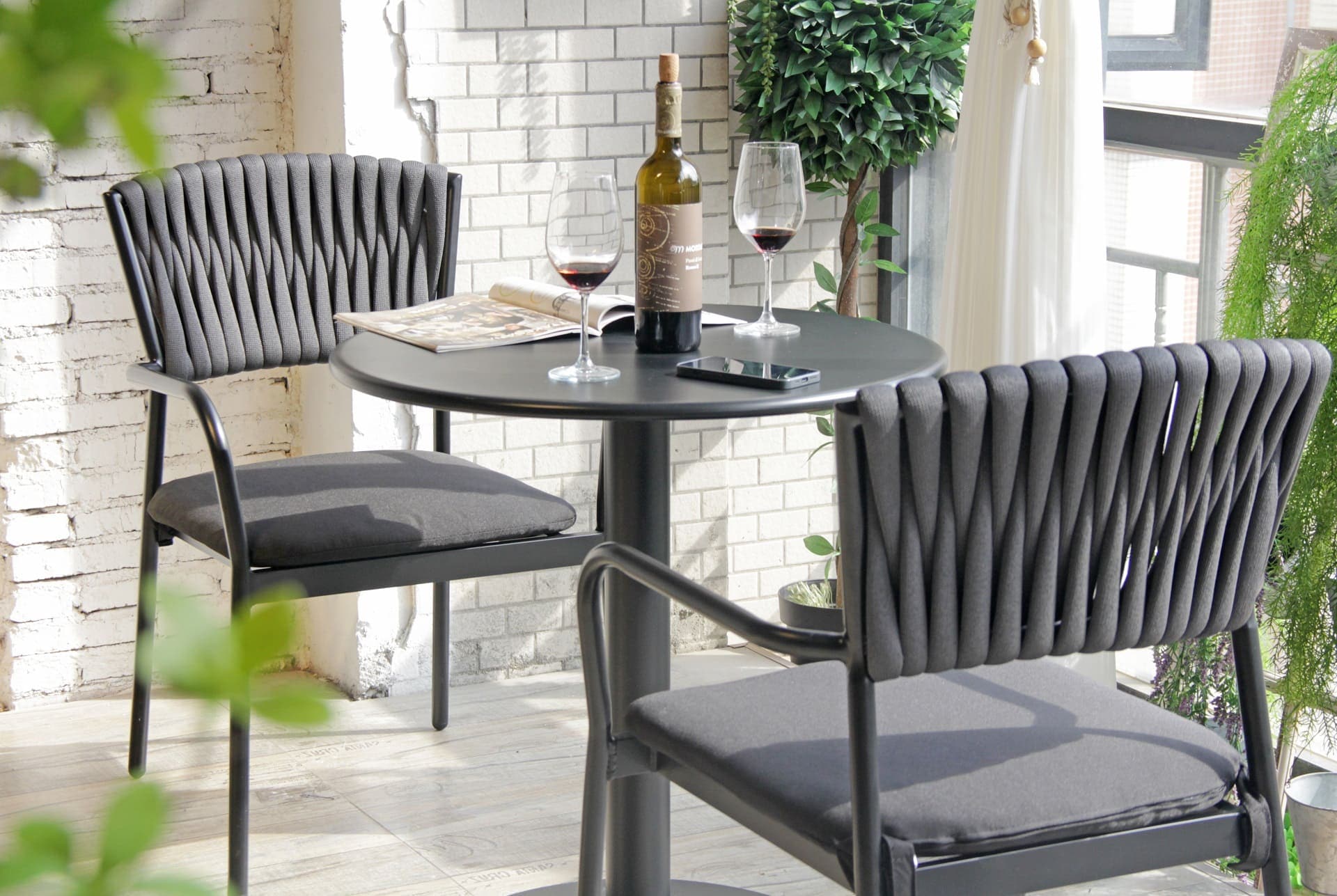 The cushion is removable, in 5cm thickness . you can easily remove the cushion to wash and clean. and also can replace a new cushion after long use. Colors range in black frame with black rope weaving, dark gray frame with gray rope, and beige frame with beige rope. All hot colors in the market.
Dining tables are paired for you already, one round black table with 2 chairs, meeting your leisure coffee time; square table with 4 chairs service your eating time. And of course these furniture dining sets suitable for horeca market as well, hospitality, restaurant, bar, any outdoor dining area.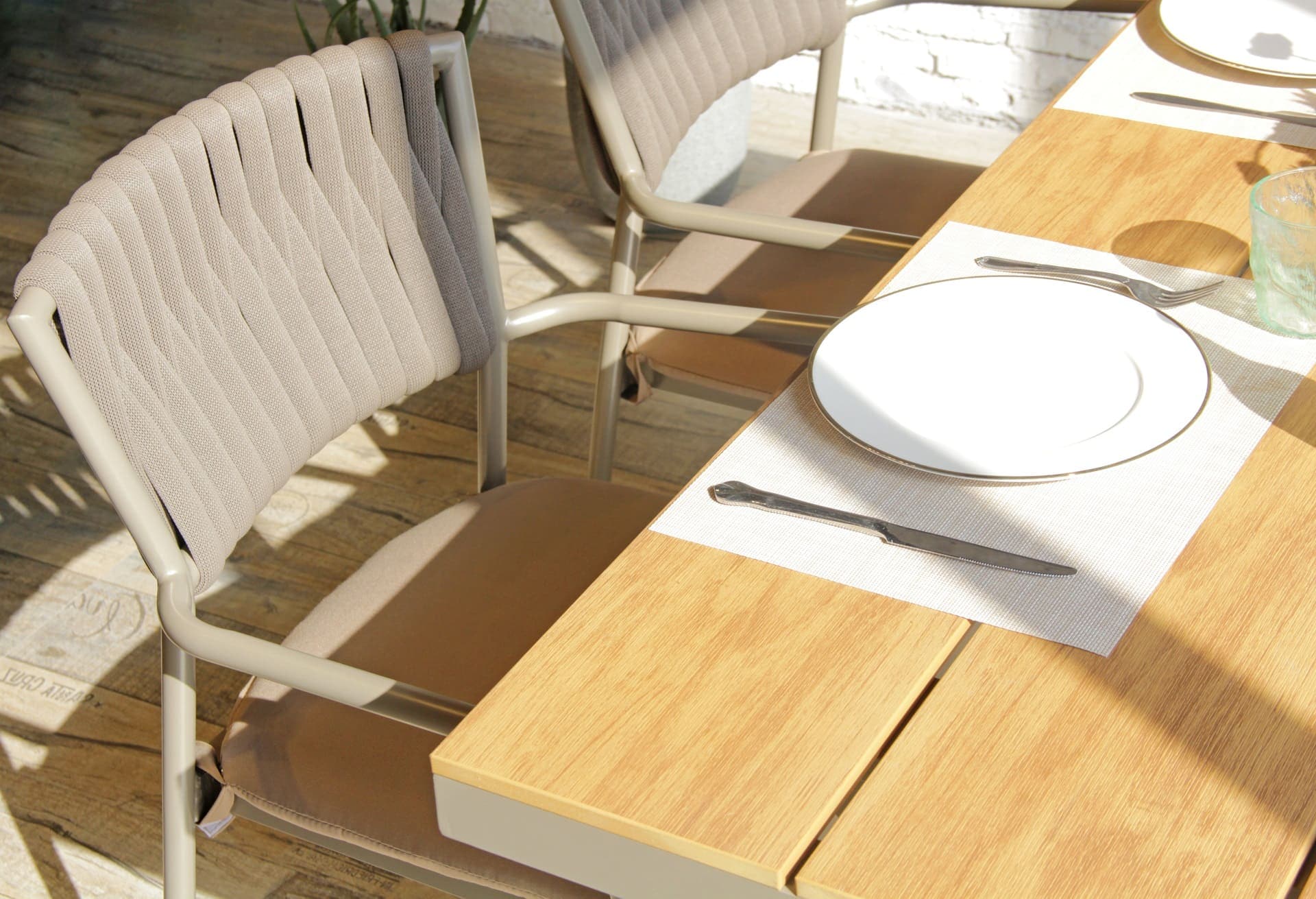 The history of the wicker chair is fascinating. Its popularity has been traced back to the 1850s, when rattan was found in the harbors of Boston. As a result, it became an important form of art. Its use became widespread in Europe and Asia and was even used by President John F. Kennedy, who had a wicker rocking chair made of rattan. The evolution of wicker furniture from its humble beginnings in the Philippines to today is evidence of its cultural and historical significance. Rattan furniture was created by harvesting the plant's core and weaving it into webbing. This material is durable, flexible, and water-repellent. The rattan chair found in King Tut's tomb dates back over 3,000 years. Hence, this piece of furniture is a must-have for any home. However, rattan chairs may not be suitable for outdoor spaces. Depending on where you'd like to put it, they can come in different styles.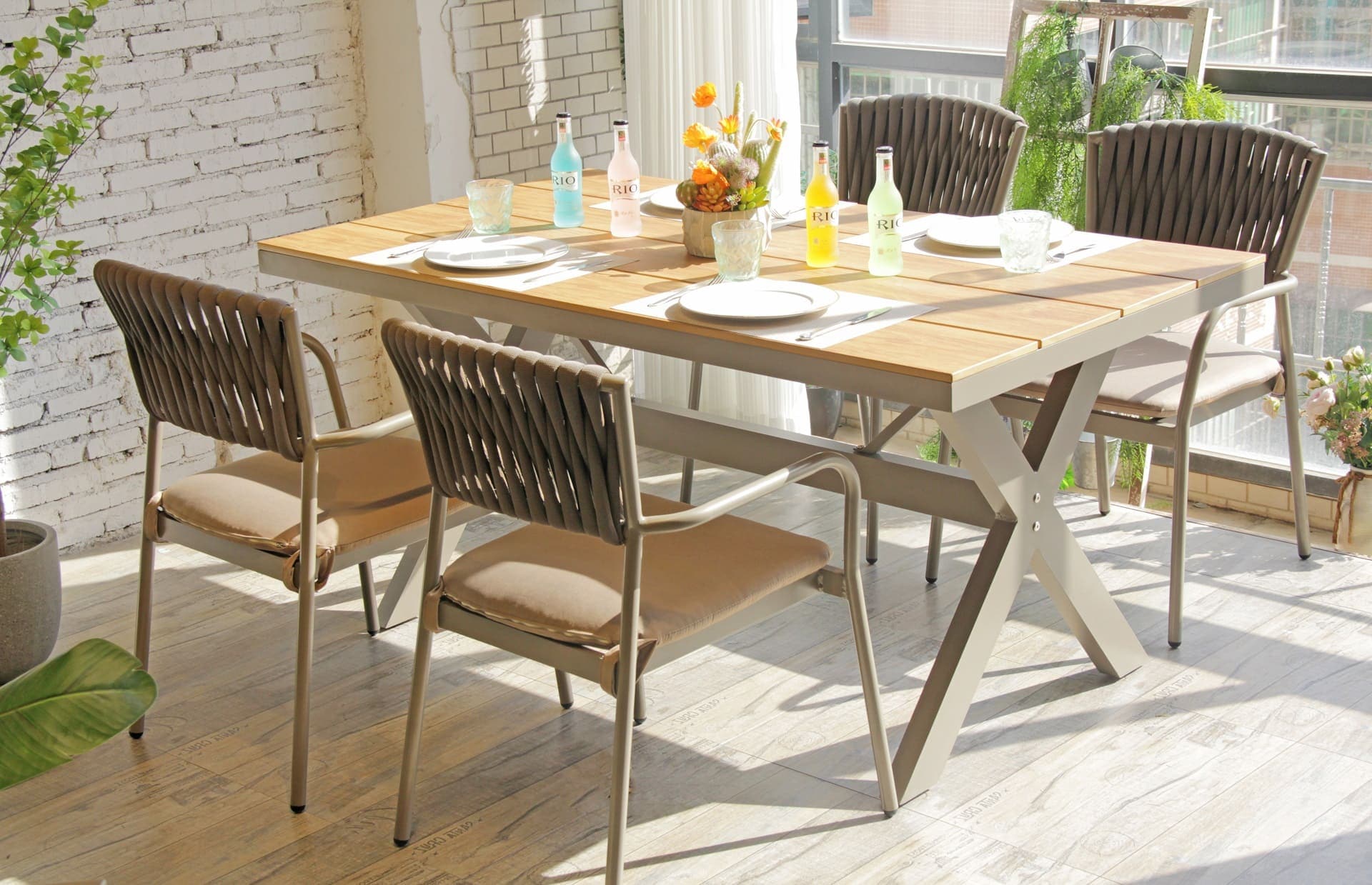 Item No.: 317MS-H45-ALU-ROFA
Material:  Aluminium + Olefin + Cushion Thickness 5cm
Dimension:  W58*D60*H87*SH47cm
Loading QTY:  928PCS/40HQ