CONTACT US
SEND INQUIRY NOW
By: CDG
Date: 29/08/2023
Email: cdg01@cdgfurniture.com
Tel: +86-20-36933270 / 36933272 / 36933273 / 36853567
MP & WeChat & WhatsApp: +86-13926103331 (Ms.Lisa Liang)
Outstanding Quality Of CDG Outdoor Furniture
Here is CDG new design range, a family including dining chair, bar stool, outdoor leisure chair and coffe table as well. This design range will bring modern lines to your patio, balcony, garden space or hospitality area. Refined in aluminium, make this range very durable, load capacity is over 300 pounds, but very light, easy move and storage. The aluminium frame compliments timber arms making this design looks very stylish and natural feeling.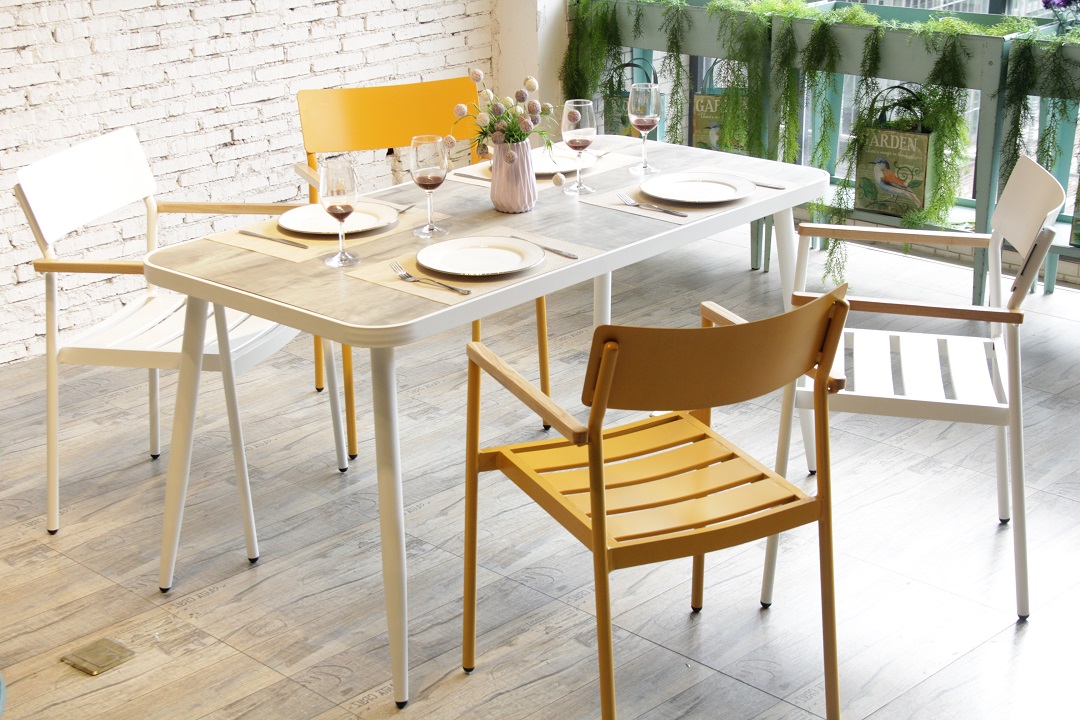 The design concept comes from high quality and simple life.so this outdoor design range combine the lightness and resistance of aluminium with a classic and well-established style inspired by simple tastes favouring comfort and versatility. The effortless, functional lines of curved seat slats and the practicality of a stackable frame enable this design family to be placed in any type of outdoor space.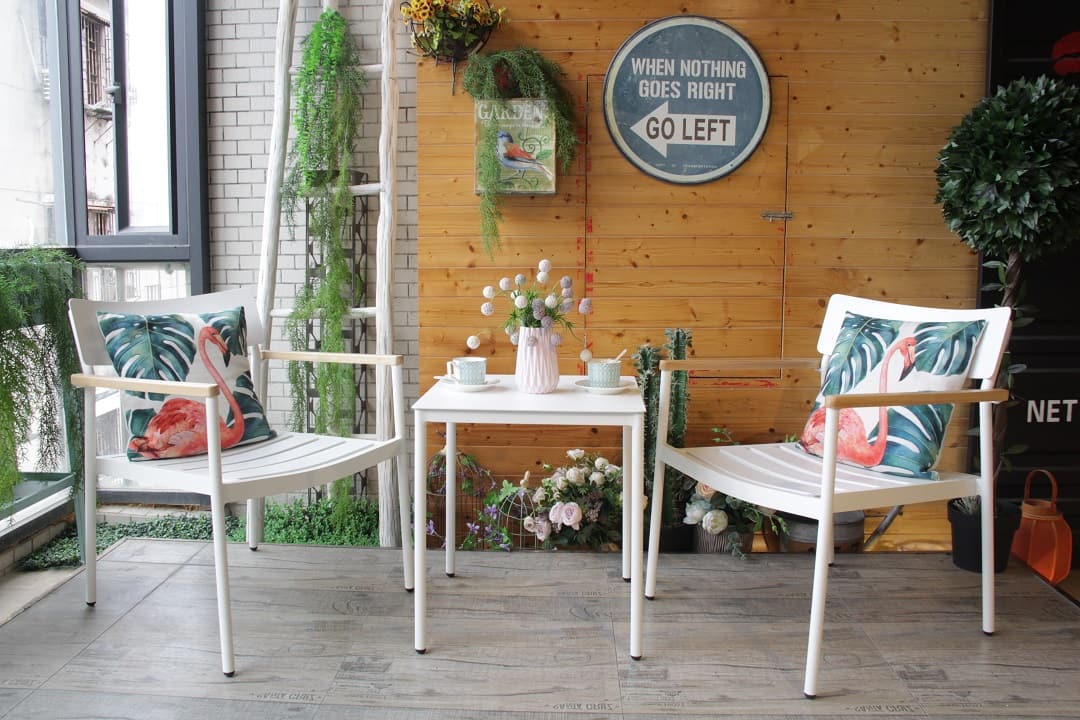 The other design concept comes from the crazy shipping situation, try to help customers save shipping space so can decline the land cost. so we design the structure to be stackable. chairs fit very well while stacking one up another, there is little space between them. loading quantity of dining chair is up to be 1300pcs per 40HQ container.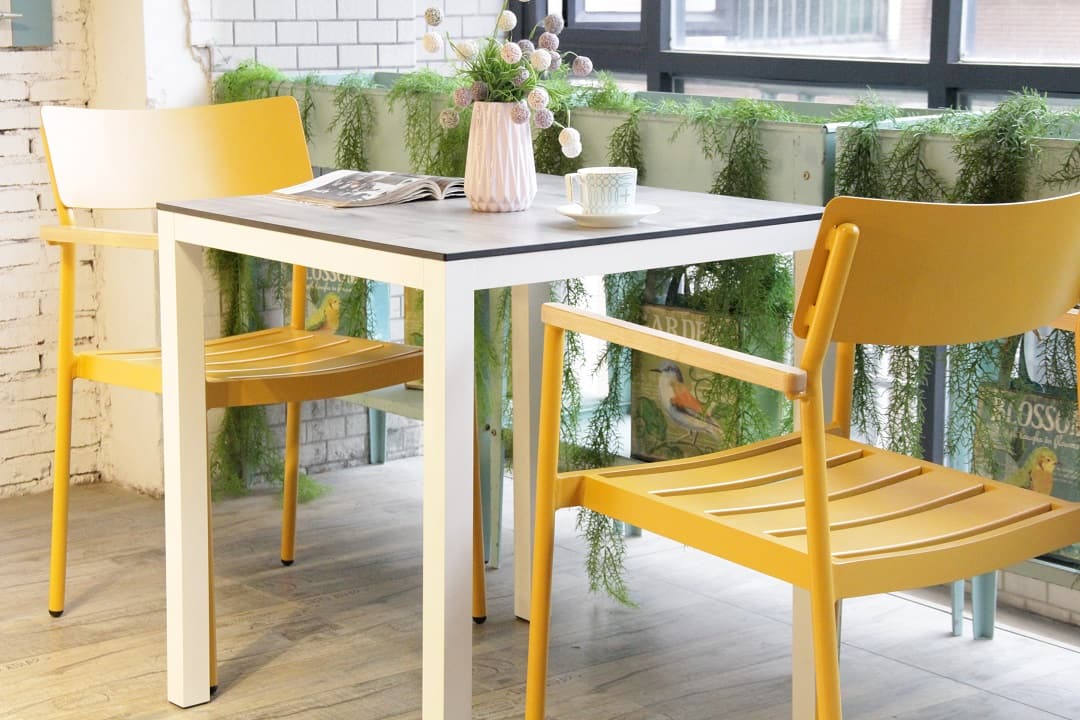 The design bring the modern feeling, softly coloured, as white,blue, yellow, green etc. outdoor powder coating colors are anti UV and waterproof, so it's a pefect design for outdoor use.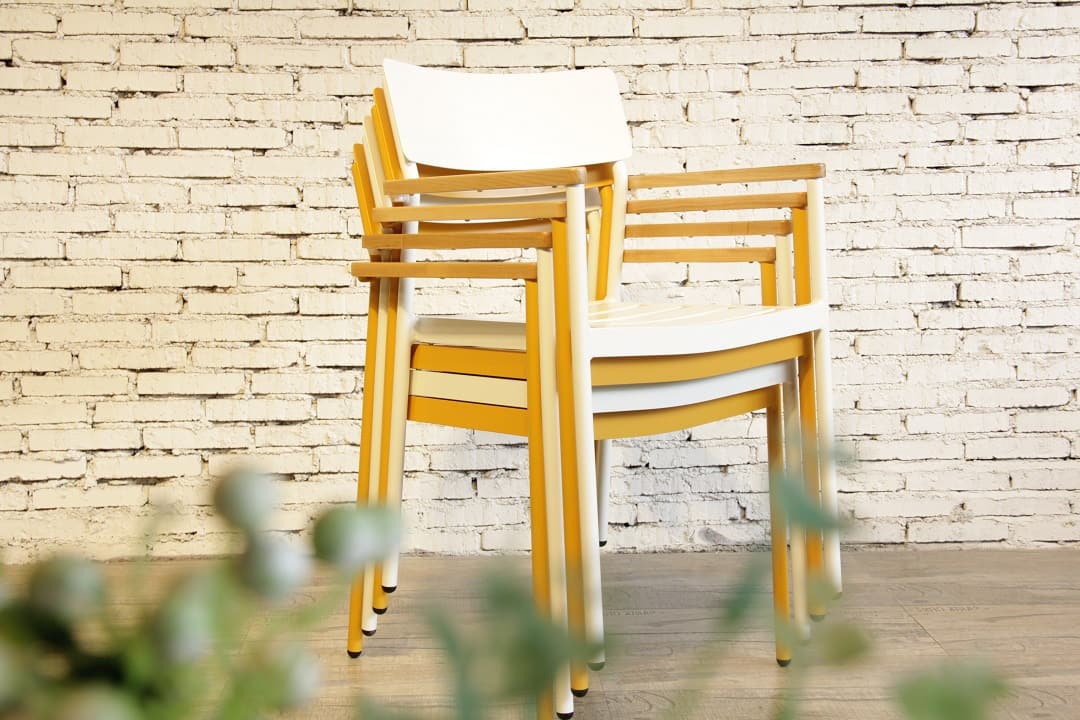 Material: Manufactured from aluminium and timber arms making it lightweight yet robust.
Colors: Powdercoated colors and hand made finish colors for options.
Structure: No assembly required, stackable structure make this chair loading quantity up to 1370pcs/40HQ, this is why this chair going fast in market.
Functions: Easy to clean making it a versatile sitting for cafe and restaurants,hospitality, also it is ideal for residential use, such as garden, balcony, and homne decor.
Chair height options: available in a 45cm, 65cm and 75cm high.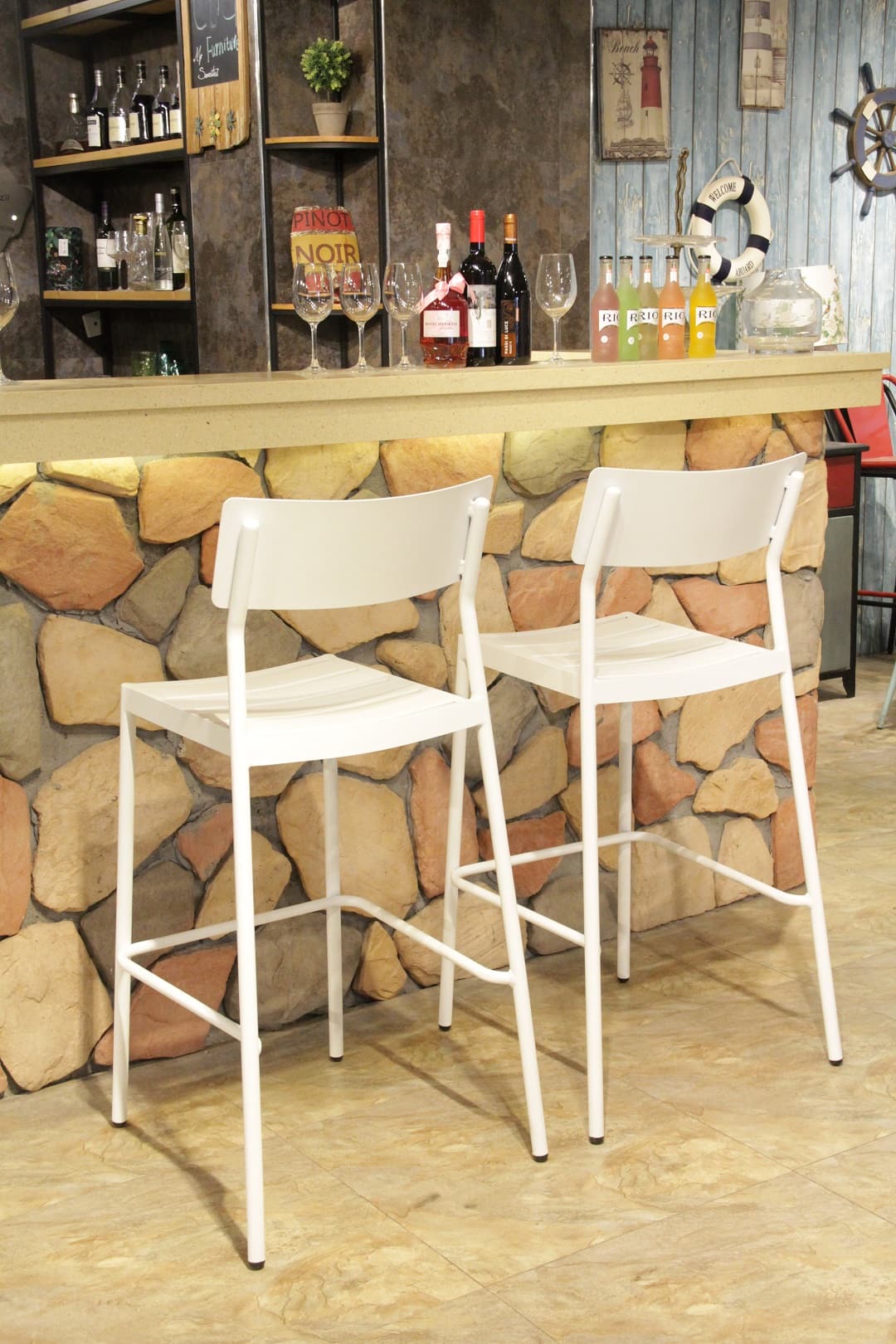 Welcome to review our website for more design: www.cdgfurniture.com