CONTACT US
SEND INQUIRY NOW
By: CDG
Date: 29/08/2023
Email: cdg01@cdgfurniture.com
Tel: +86-20-36933270 / 36933272 / 36933273 / 36853567
MP & WeChat & WhatsApp: +86-13926103331 (Ms.Lisa Liang)
Practical, Stylish And Beautiful Leather Upholstered Dining Chair
With the development of social economy and the continuous improvement of people's living standards, various restaurants are becoming more and more popular in life. For a good restaurant, its matching dining tables and chairs are very important. Atmospheric, high-grade, and comfortable steel frame dining chairs are also the key to the success of a western restaurant. Therefore, the choice of dining chairs is an indispensable part of the restaurant's design and decoration.
Modern casual leather dining chair refers to a modern casual style dining chair with soft leather cushion structure. Upholstered dining chair is a very common restaurant chair. According to the material, it is mainly divided into fabric upholstered chair and leather upholstered chair. Fabric upholstered chair looks more casual, while upholstered leather chair looks more upscale and good. Take care of. The soft leather dining chair is relatively simple in design, suitable for modernly decorated coffee shops, western restaurants, steak shops, restaurant dining room, hotel restaurants and other dining places. Let's take a look at CDG Furniture to introduce you two very useful modern leisure soft leather dining chairs.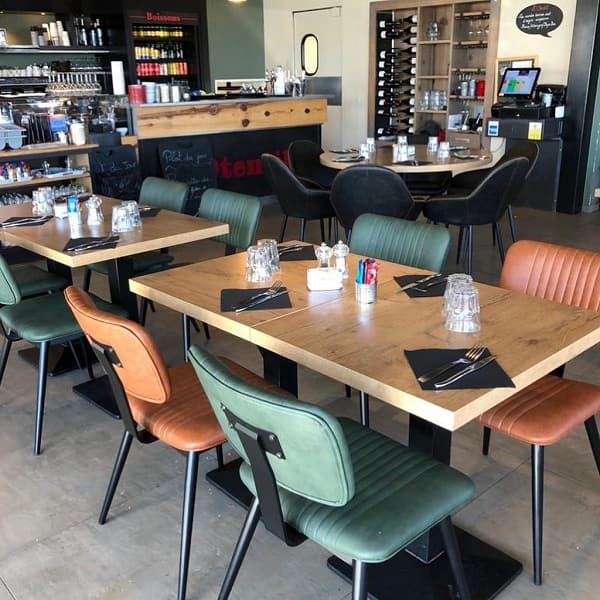 CDG Furniture luxury modern minimalist leather upholstered 808 dining chair
The frame of this modern style soft-coated dining chair above is made of solid iron, which is super stable and very durable. The cushion and backrest are made of South Korean imported leather and high-grade sponge, combined with the fashionable car line shape, and the appearance looks light and luxurious Atmosphere, such thick leather cushions and modern soft-covered chairs with backrests will be more comfortable, allowing guests to dine more comfortably, and at the same time enhance the quality and taste of the restaurant.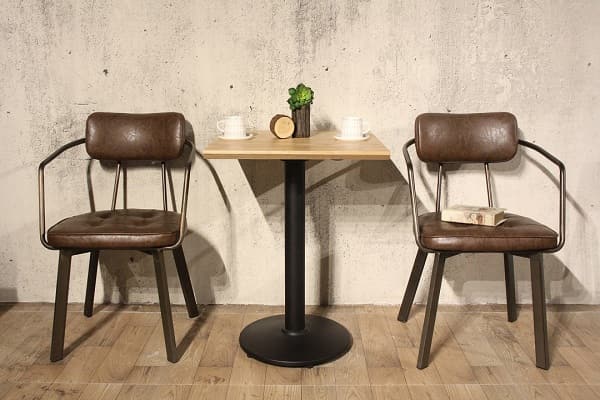 CDG Furniture leisure luxury modern pu leather 795 dining chair
This dining chair is made of high-end brown imported leather, partial to the American leisure and luxury style, which makes this soft leather dining chair look very fashionable, which is in line with the aesthetics of modern young people. The soft leather dining chair with armrests is even more fashionable. Comfortable, such a practical, stylish and beautiful dining chair can enhance the overall image of the restaurant.
In recent years, the catering industry has been very competitive. In order to provide customers with a comfortable aluminium dining set environment, it is necessary for restaurant owners to configure high-end modern casual soft-covered dining chairs that are practical, stylish and beautiful, so that your restaurant can stay in Stand out from the competition among peers, let customers become regular customers of the restaurant, and help you successfully build a popular restaurant with prosperous business.