CONTACT US
SEND INQUIRY NOW
Email: cdg01@cdgfurniture.com
Tel: +86-20-36933270 / 36933272 / 36933273 / 36853567
MP & WeChat & WhatsApp: +86-13926103331 (Ms.Lisa Liang)
---
2023 Latest Italian Design Hotel Luxury Elegant Pu Faux Leather Dining Chair 887-H45-STFA
Product Name
2023 Latest Italian Design Hotel Luxury Elegant Pu Faux Leather Dining Chair
Item number
887-H45-STFA
Material
Steel +Plywood+Upholstery Fabric
Product size
80*59*53CM
Packing by :
Carton
Available color:
Matt White ,Matt Black ,Matt Yellow ,Matt Navy Blue ,Matt Oliver Green ,Baby Blue etc.
Hand Finish:
Vintage Finish /Antique Finish /French Finish /Retro Finish /Anvil Finish/
Natural Steel Finish /Wooden Finish etc .
Suit for
Indoor ,Event ,Wedding ,Rental ,Party ,Pub,Birsto ,Restaurant ,
Dining Room ,Living Room , Hotel ,Club ,Bar ,Contract ,Public ,Coffee ,Commercial ,Banquet,Hospitality,Kitchen,Buffet,Canteen,Fast Food ,etc.

ALL of CDG's Faux Leather Materials Passed EN ISO 12947-2:2016 Determination of The Abrasion Resistance of Fabrics and EN ISO 13937-3:2000 Tearing Properties of Fabrics.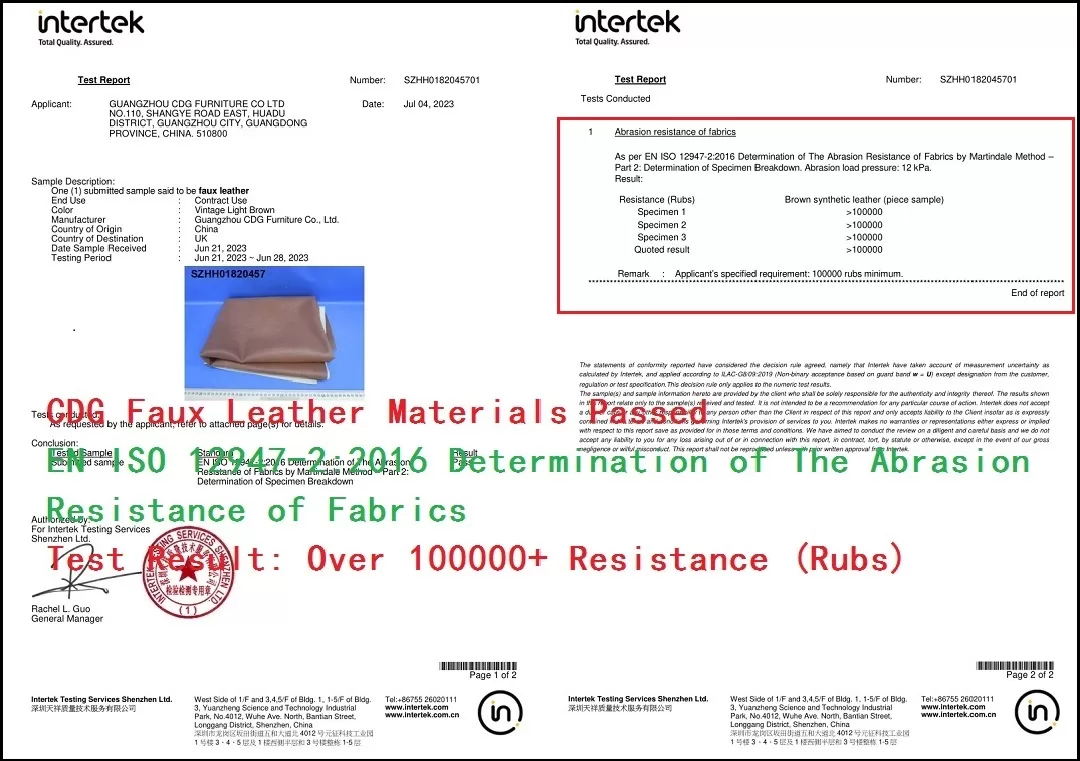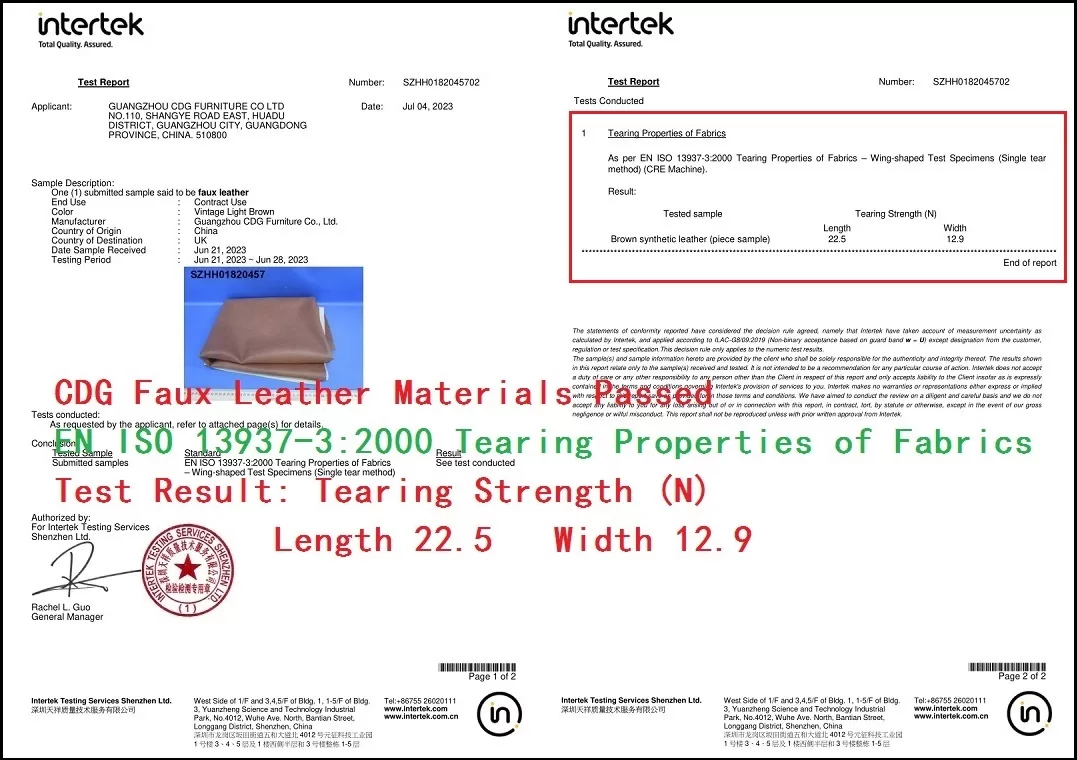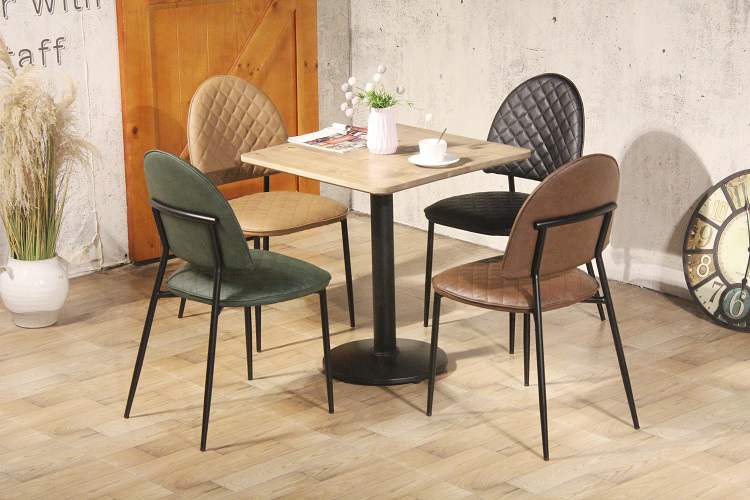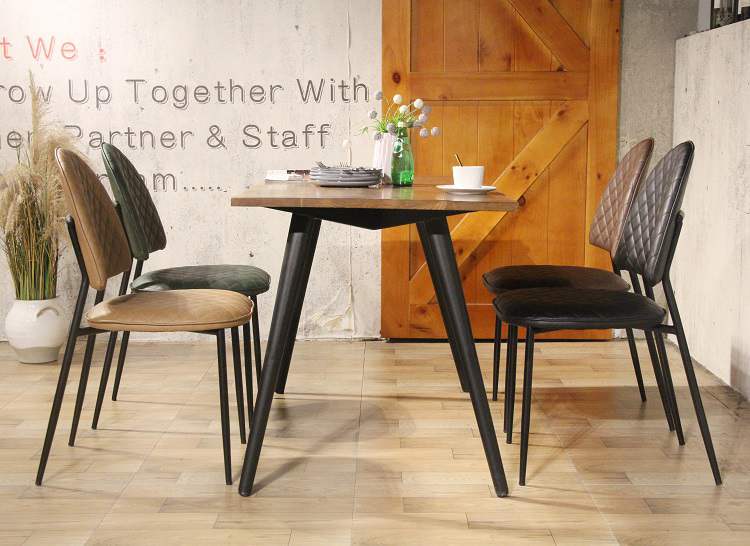 The ergonomic design, with the perfect height of the seat backrest and curved lines, CDG 2023 Latest Italian Design Hotel Luxury Elegant Pu Faux Leather Dinning Chair will give your back good support and get comfortable when you sit down. This Pu Faux Leather Dinning Chair has high quality metal legs, it is sturdy and durable.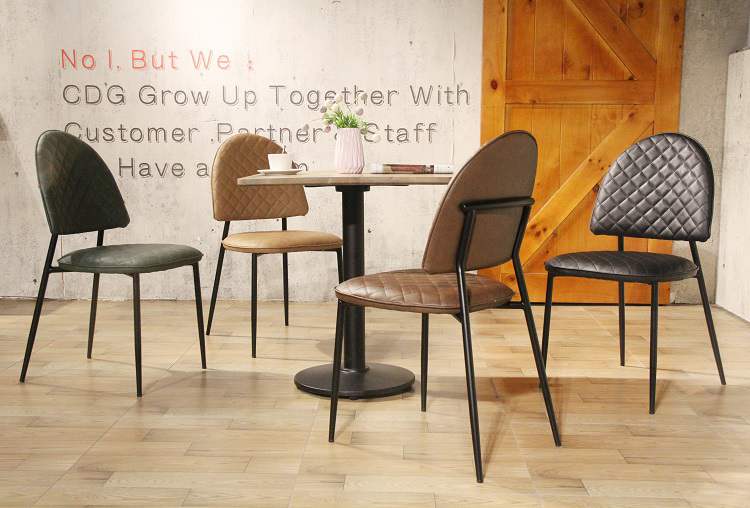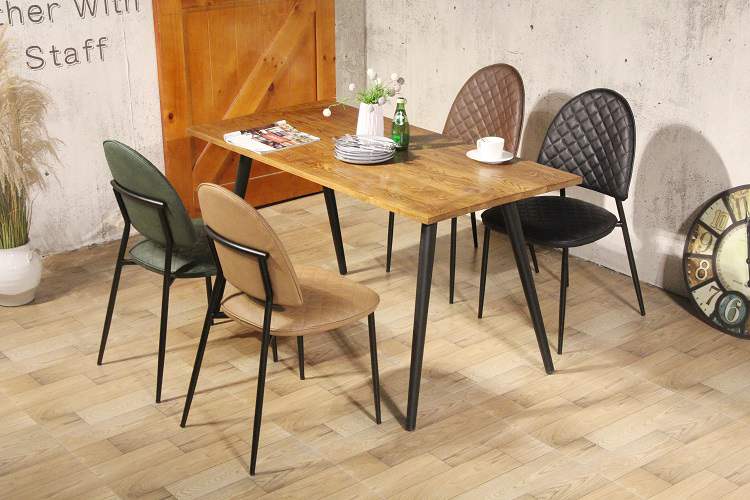 The Latest Italian Design Hotel Luxury Elegant Pu Faux Leather Dinning Chair is made of thickened and wear-resistant PU faux leather easy to clean and won't penetrate by stains. With elastic and high-quality foam inside, provides a comfortable experience to the body. The unique plaid design has both retro beauty and modern design. It is the best choice for your cafe, club and restaurant.
We have a professional designer team. Our products have obtained independent original design certificates. At the same time, we can also provide you with various furniture design schemes and furniture supporting schemes. We have a number of invention patents and special products.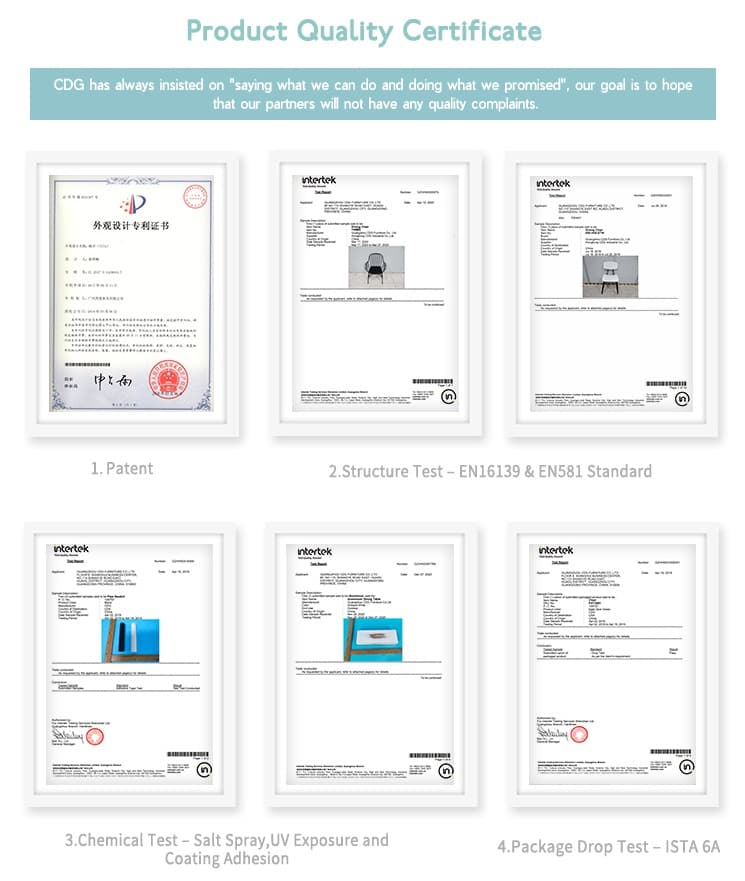 CDG products have absolute quality assurance, high-quality materials, and meticulous workmanship. CDG's goal is to be a world-class furniture brand.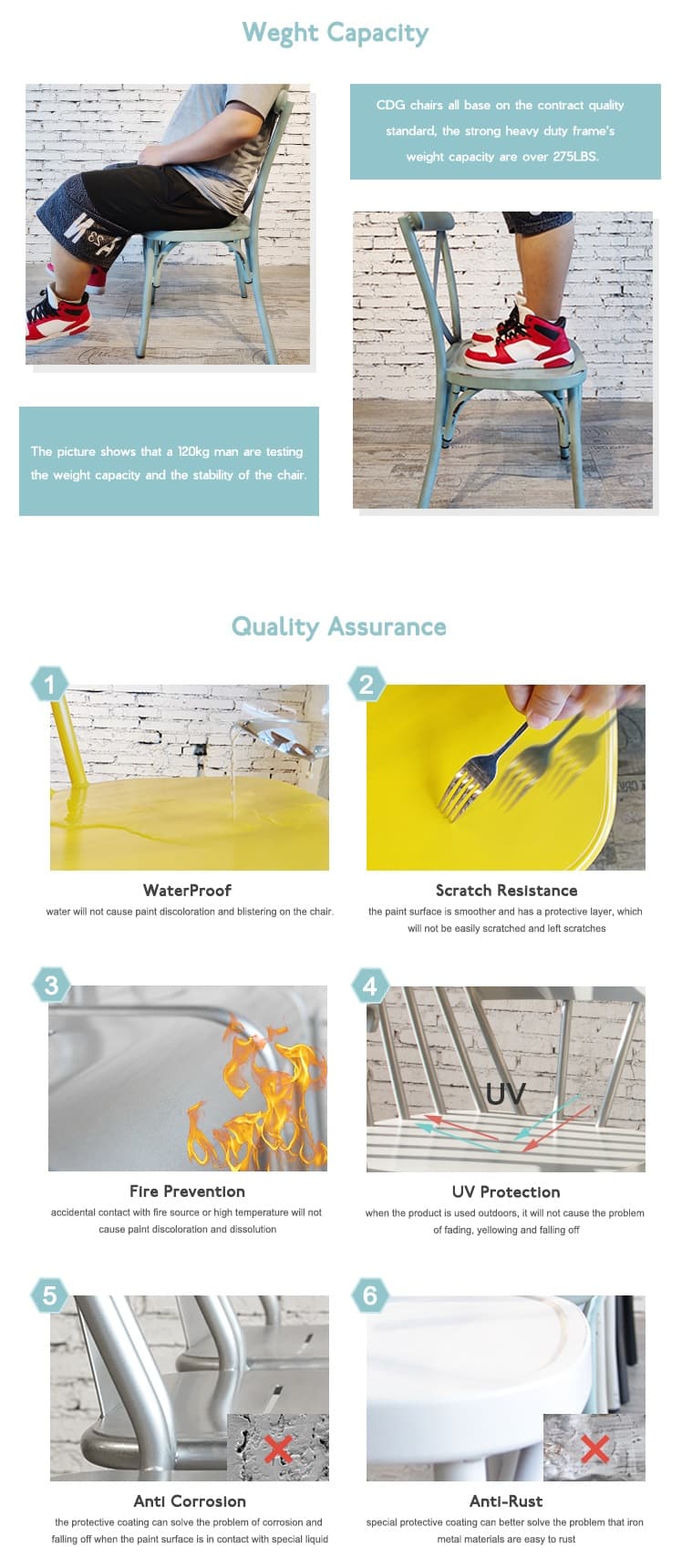 CDG has a plant of more than 20000 square meters and a semi-automatic production line with more than 150 people, which can produce all kinds of furniture products.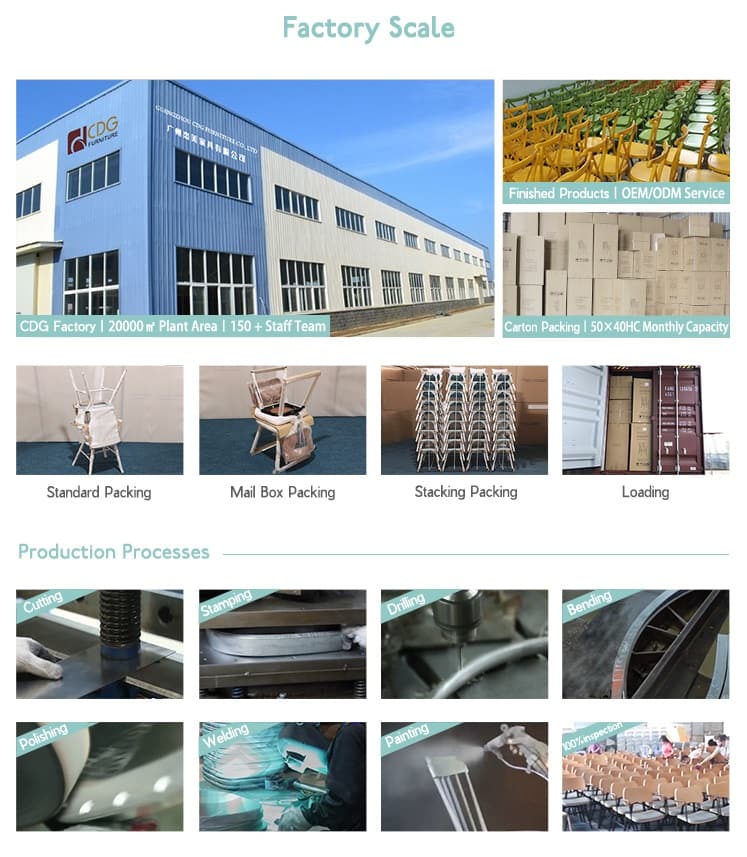 We have a strong marketing service team. We have more than 15 years of experience in the furniture industry and are a trusted furniture brand.
CDG Team:Honesty,Professional,Highly Effective and Enthusiasm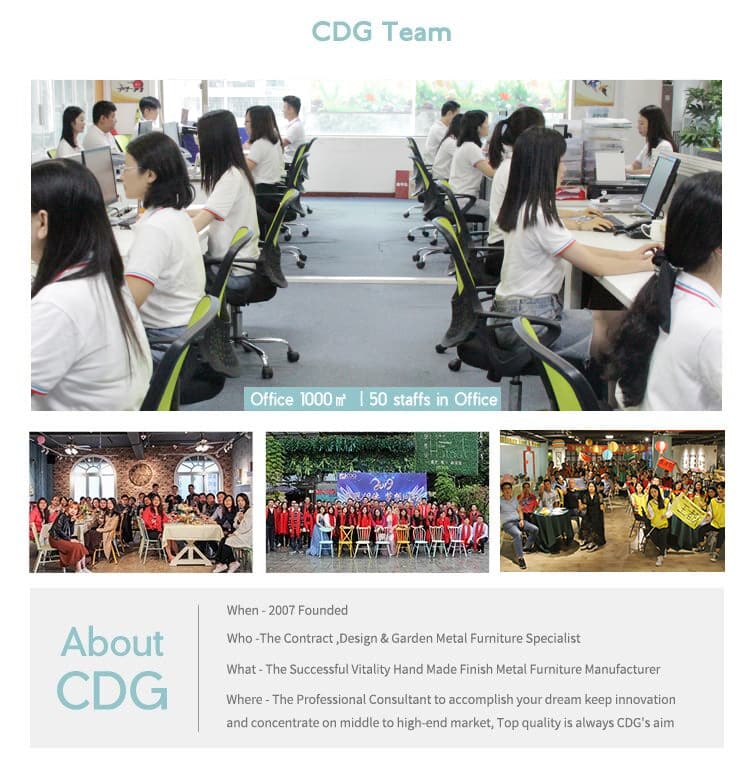 Warmly welcome to visit CDG Showroom: 
CDG Showroom covers an area of more than 1000 square meters and provides you with a variety of furniture products.
CDG Showroom very close Guangzhou Baiyun International Airport, it cost around 10 minutes by car;
Also not so far to Guangzhou Pazhou Complex, it cost around 30 minutes by car;
If customer at Baiyun Airport or Pazhou Complex, it is very convenient for us to arrange pick up to visit our company.
CDG Show Room:Nordic Style,Industrial Style,Amercian Style,Loft Style,Mediterranean Style,Antique Vintage Retro Style Etc.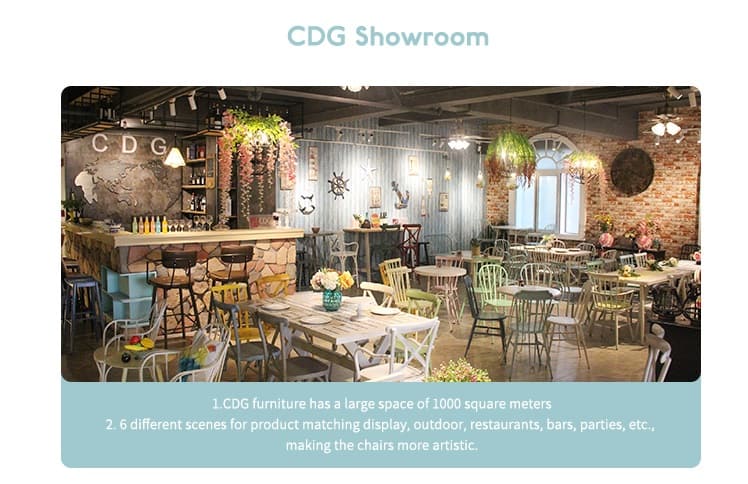 Our products sell well in more than 100 countries all over the world and cooperate with top brands in the industry, such as McDonald's, KFC, Best Buy, Hilton Hotel, Starbucks and so on.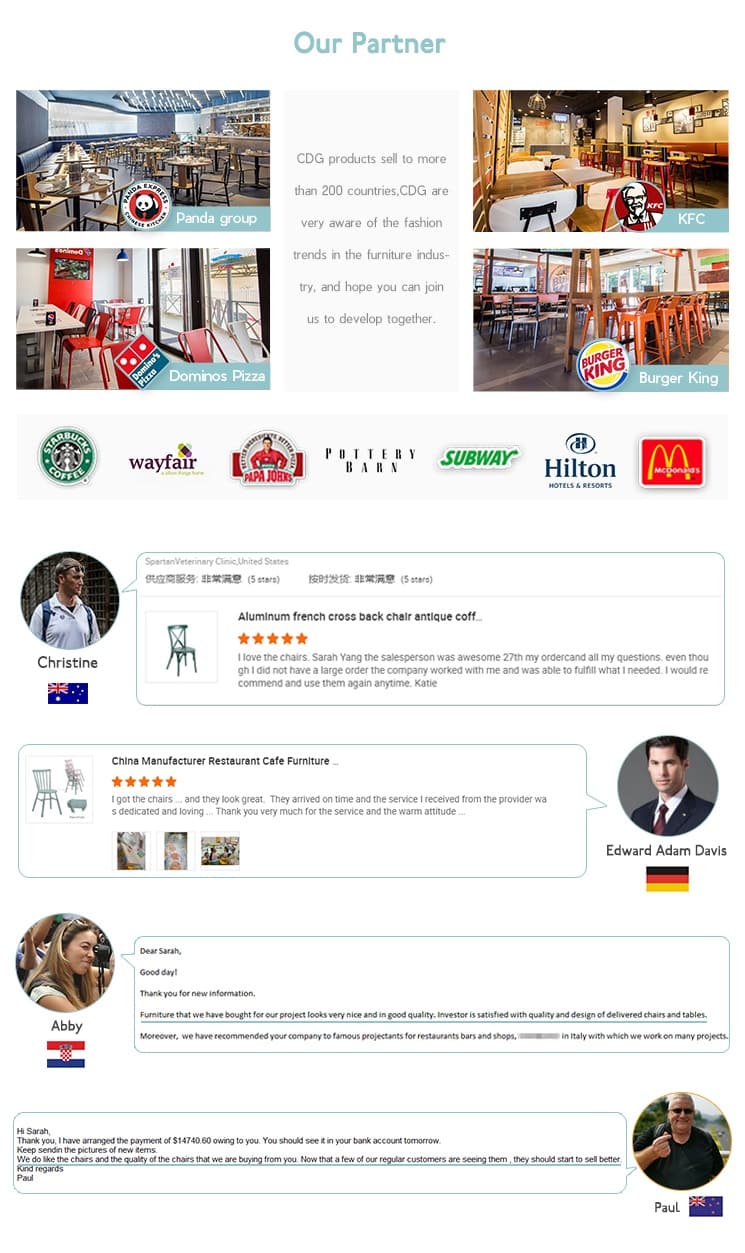 CONTACT US


Guangzhou CDG Furniture Co., Ltd.
We are always providing our customers with reliable products and considerate services.
If you would like to keep touch with us directly, please go to contact us