CONTACT US
SEND INQUIRY NOW
Email: cdg01@cdgfurniture.com
Tel: +86-20-36933270 / 36933272 / 36933273 / 36853567
MP & WeChat & WhatsApp: +86-13926103331 (Ms.Lisa Liang)
---
Waterpoof Garden Table Long Big 8 Seaters Hotel Outdoor Table Set 845DT-ALUPS-RE23090
CDG Furniture has carefully designed and created a waterproof garden table specifically designed for outdoor environments. This table has excellent capacity to accommodate 8 guests, allowing you to enjoy the outdoor scenery while also sharing delicious food with friends and discussing world affairs.
Product Name

Waterpoof Garden Table Long Big 8 Seaters Hotel Outdoor Table Set

Item number

845DT-ALUPS-RE23090

Material

Aluminum + Wood Plastic

Product size

W230*D90*H77

Packing by

Carton: 1set/1ctn

Available color

Matt White ,Matt Black ,Matt Yellow ,Matt Navy Blue ,Matt Oliver Green ,Baby Blue etc.

Hand Finish

Vintage Finish /Antique Finish /French Finish /Retro Finish /Anvil Finish/
Natural Steel Finish /Wooden Finish etc .

Suit for

Indoor ,Outdoor ,Garden ,Patio ,Event ,Wedding ,Rental ,Party ,Pub,Birsto ,Restaurant ,
Dining Room ,Living Room , Hotel ,Club ,Bar ,Contract ,Public ,Coffee ,Commercial ,
Banquet,Hospitality,Kitchen,Square,Round,Plaz,Buffet,Canteen,Beench,Fast Food ,
School Furniture etc.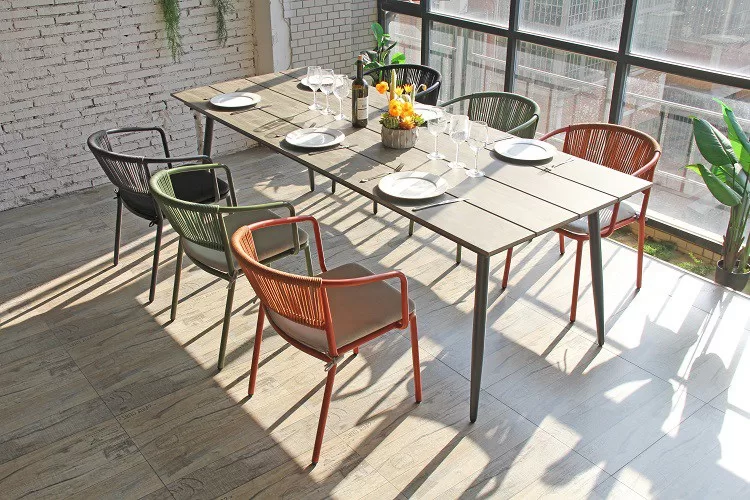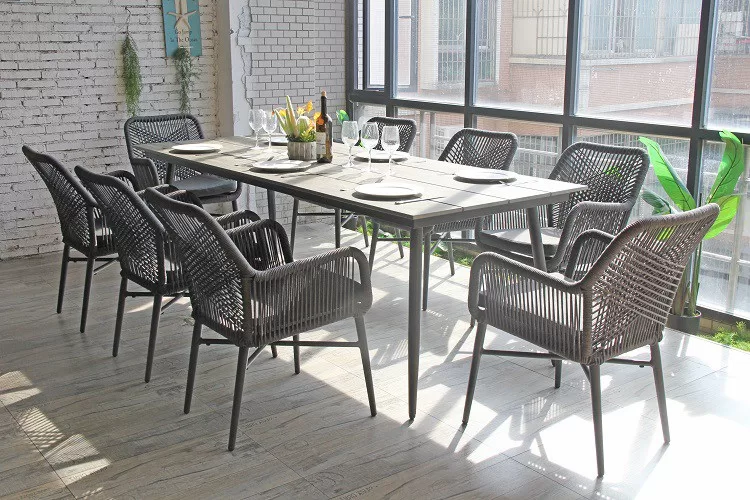 The table design is elegant and practical, with smooth lines and stable structure. Its ultra long size not only provides spacious dining space, but also adds comfort and convenience to your outdoor activities. Whether you are enjoying a leisurely afternoon in the garden or enjoying a peaceful night under the starry sky on the terrace, this table is the ideal choice for you.
Even more noteworthy is that this table has excellent waterproof performance, providing comprehensive protection for your outdoor life. Whether it's sudden showers or continuous humid weather, you don't have to worry about the table being damaged. This undoubtedly adds peace of mind and convenience to your outdoor life.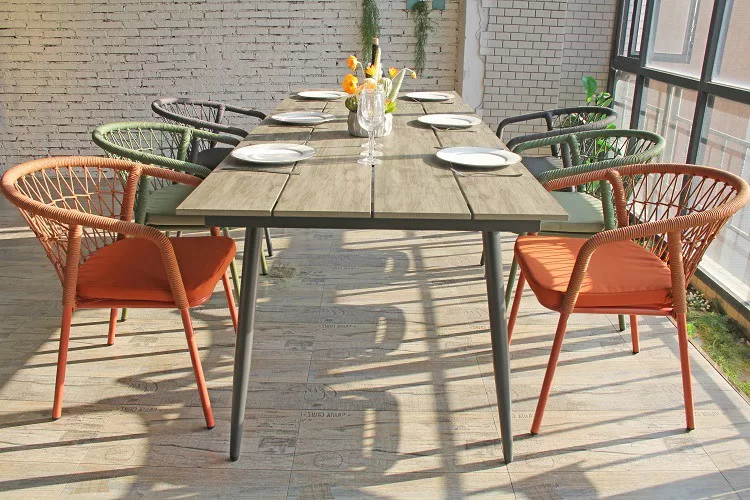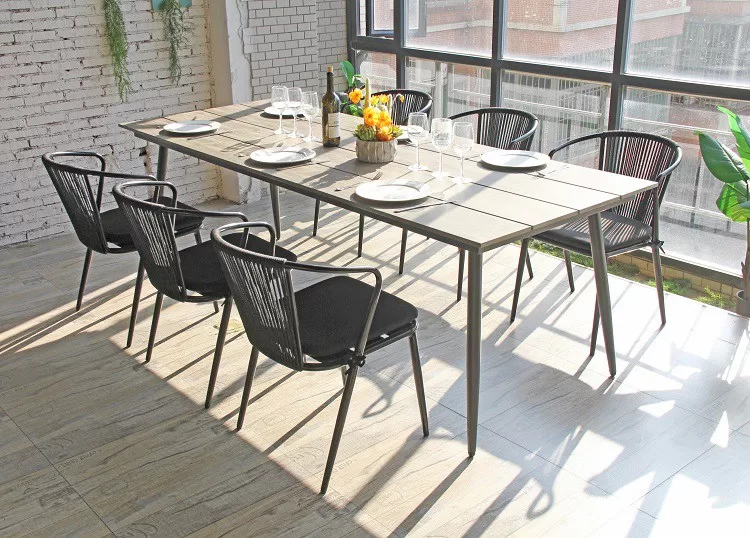 This waterproof garden table is also made of high-quality HPL tabletop material, which not only performs well in terms of functionality, but also has extremely high durability and lifespan. Whether it's a family gathering or a business event, this table can add an elegant and practical outdoor space for you.
Overall, CDG Furniture's outdoor garden waterproof table is a high-quality furniture that combines elegance, practicality, durability, and comfort. Whether you are looking for a large outdoor dining table that can accommodate a whole family, or looking for a dining space that is both waterproof and stylish on a garden or terrace, this table is your ideal choice.
We have a professional designer team. Our products have obtained independent original design certificates. At the same time, we can also provide you with various furniture design schemes and furniture supporting schemes.We have numbers of invention patents and special products.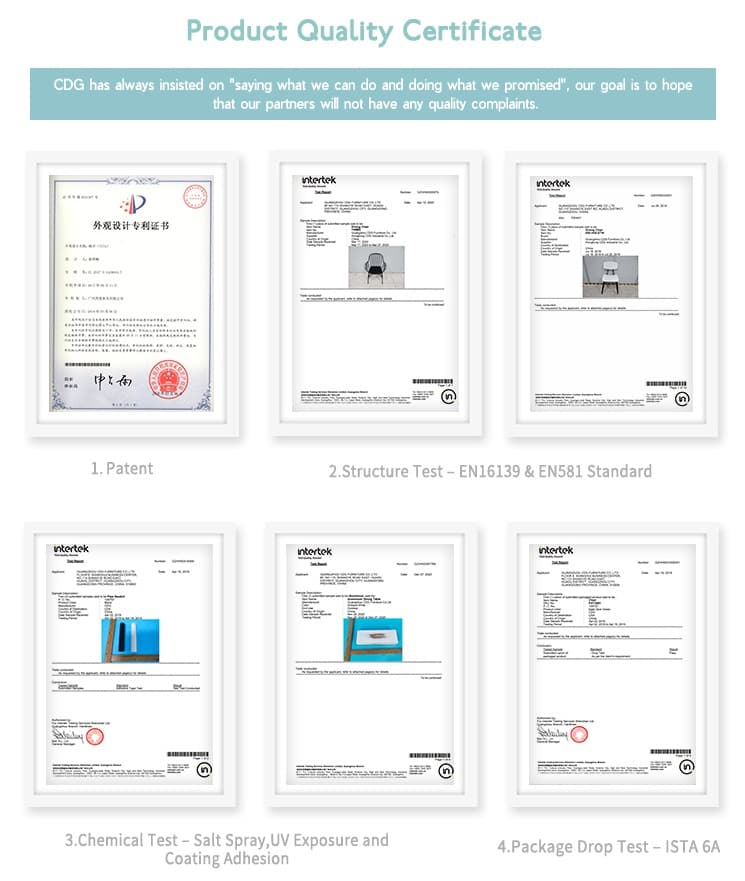 CDG products have absolute quality assurance, high-quality materials and meticulous workmanship. CDG goal is to be a world-class furniture brand.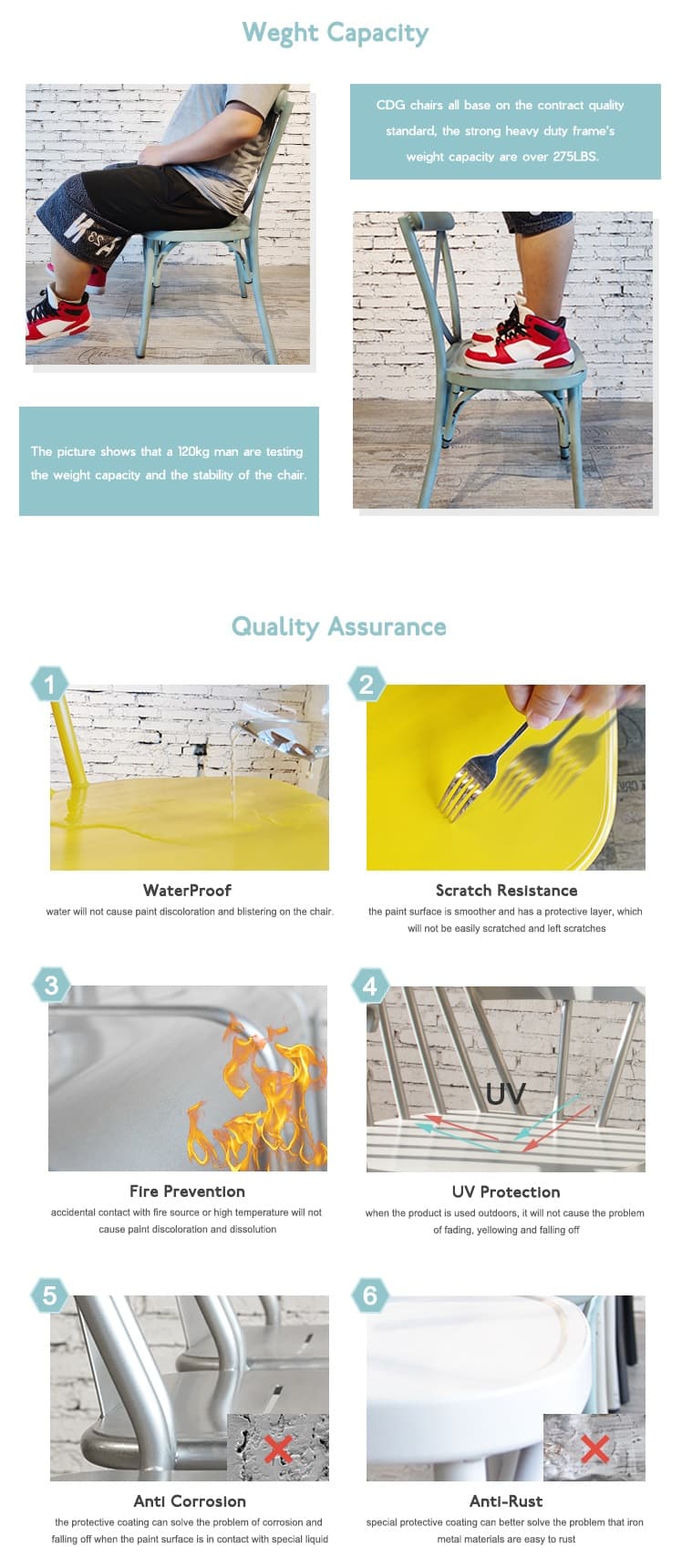 CDG have a plant of more than 20000 square meters and a semi-automatic production line with more than 150 people, which can produce all kinds of furniture products.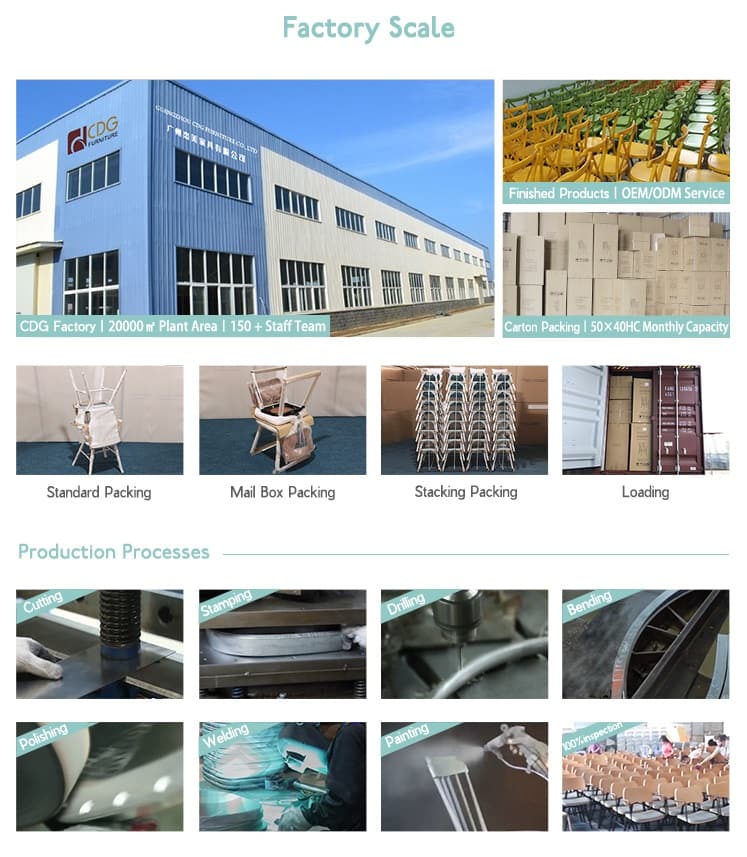 We have a strong marketing service team. We have more than 15 years of experience in the furniture industry and are a trusted furniture brand.
CDG Team:Honesty,Professional,Highly Effective and Enthusiasm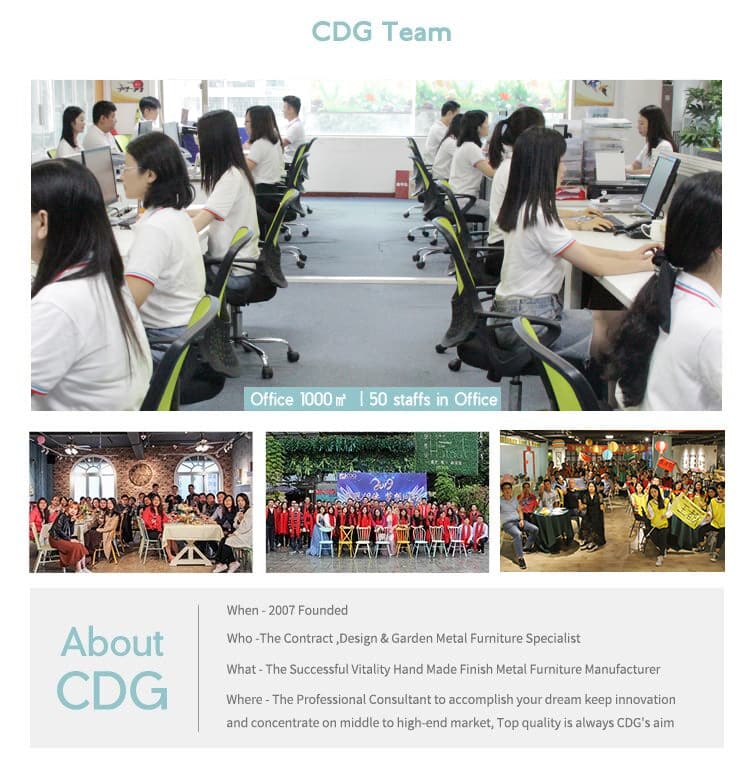 Warmly welcome to visit CDG Showroom: 
CDG Showroom covers an area of more than 1000 square meters and provides you with a variety of furniture products.
CDG Showroom very close Guangzhou Baiyun International Airport, it cost around 10 minutes by car;
Also not so far to Guangzhou Pazhou Complex, it cost around 30 minutes by car;
If customer at Baiyun Airport or Pazhou Complex, it is very convenient for us to arrange pick up to visit our company.
CDG Show Room:Nordic Style,Industrial Style,Amercian Style,Loft Style,Mediterranean Style,Antique Vintage Retro Style Etc.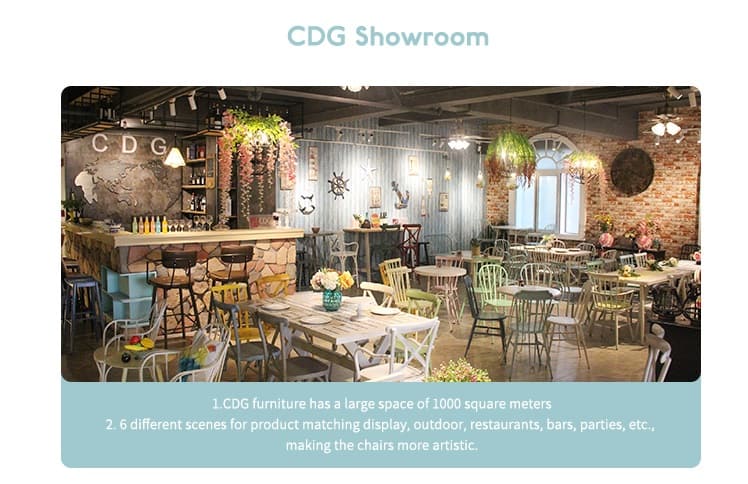 Our products sell well in more than 100 countries all over the world and cooperate with top brands in the industry, such as McDonald's, KFC, Best Buy, Hilton Hotel, Starbucks and so on.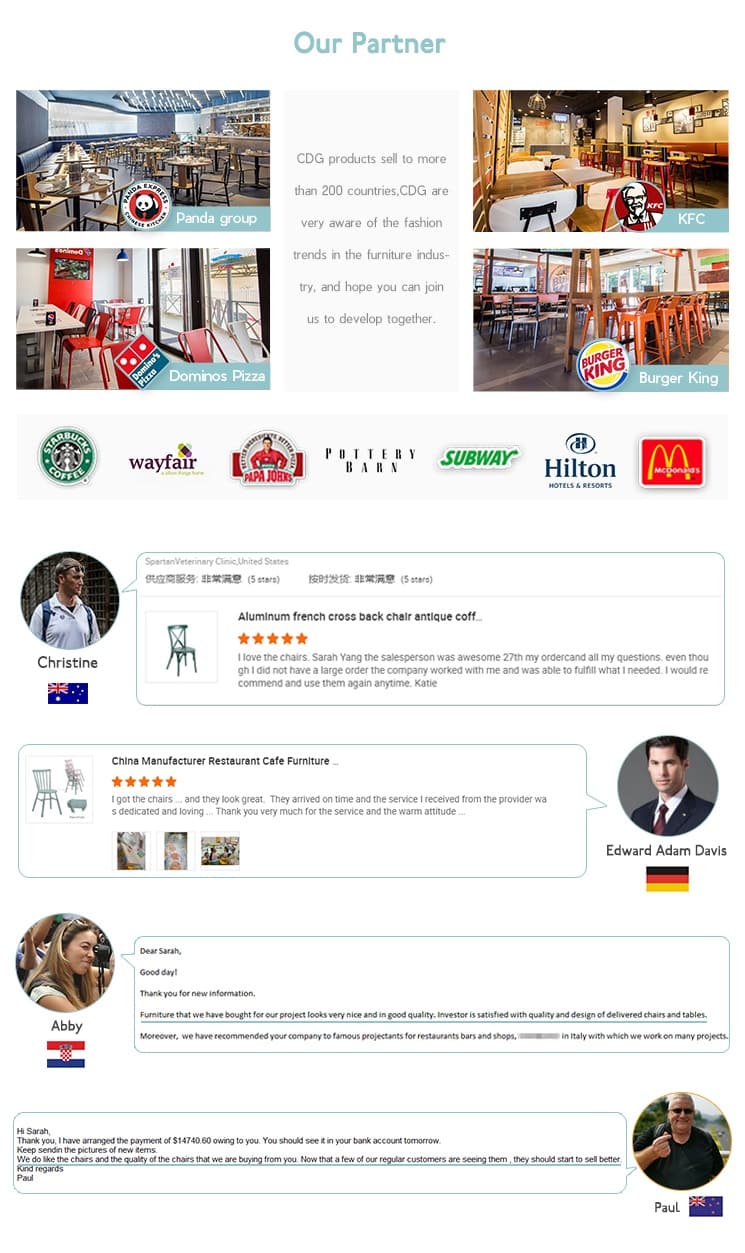 CONTACT US


Guangzhou CDG Furniture Co., Ltd.
We are always providing our customers with reliable products and considerate services.
If you would like to keep touch with us directly, please go to contact us